Uncategorized
Interesting F1 Statistics From The 2011 Canadian Grand Prix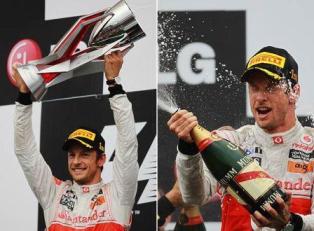 – Off the 7 Grand Prix held in 2011, only 3 drivers have registered 7 finishes from 7 starts
– 19 drivers haven't led a single lap this year, including Mark Webber and Michael Schumacher
– Sebastian Vettel has finished 7 races with 5 wins and two 2nd place finishes. This means that Vettel's worst finish this year has been second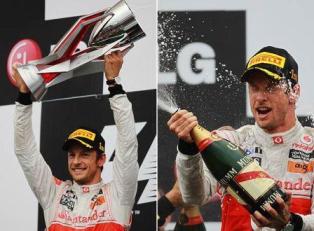 – 7 drivers have managed podium finishes so far – Sebastian Vettel (7), Jenson Button (4), Lewis Hamilton (3), Mark Webber (3), Fernando Alonso (2), Vitaly Petrov (1), Nick Heidfeld (1). None of the Mercedes GP drivers have finished on the podium this year and it also includes Ferrari driver, Felipe Massa
– Red Bull Racing has maintained a 100% pole position record this season with Sebastian Vettel (6) and Mark Webber (1)
– Jenson Button's win in Canada was the 10th victory of his Formula1 career in 198 race starts (Read Canadian GP Race Report). His win percentage is now 5%. He has scored 35 podiums in his F1 career with a podium finish percentage of 17.7%
– Victory in Canada was the 171st for Mclaren and fastest lap of the race by Button was the team's 144th.
– Red Bull is the only team with a 100% reliability record in 2011. They have managed 884 laps with both cars, Lotus Renault GP are 2nd with 850 laps, Force India 3rd with 837 laps, Mclaren 4th with 821 laps, while HRT at bottom of the table with just 653 laps
– Sebastian Vettel, Mark Webber and Jenson Button are the only drivers on the grid who have completed all laps so far. Total possible laps till Canada were 442
– Kamui Kobayashi has finished 441 laps; 4th in most laps finished this season
– The Force India drivers, Paul di Resta and Adrian Sutil have finished 421 and 416 laps respectively
– Narain Karthikeyan has finished 327 laps, while Vitantonio Liuzzi has finished 32
– Overall podium finish %
1. Sebastian Vettel – 37.7%
2. Michael Schumacher – 55.8%
3. Mark Webber – 13.8%
4. Lewis Hamilton – 50%
5. Jenton Button – 17.7%
6. Fernando Alonso – 39.1%
7. Felipe Massa – 23.4%
– Red Bull Racing and Mclaren are the only teams that have scored victory this season
– Red Bull have 10 podium and 14 points finish this season, Mclaren have 7 podium and 13 points finish and Ferrari have 2 podiums and 10 points finish in comparison
– Sebastian Vettel is 10th with 21 pole positions in the overall pole positions table (Read Canadian GP Qualifying Report)
– Most race starts: Rubens Barrichello (311), Michael Schumacher (276)
– Total no. of pit stops in Canada: 76. Total no. of pit stops this season: 46+59+58+82+77+43+76 = 441
– In Canada, 1st pit stop of the race was from Jenson Button on the 8th lap and the last by Pastor Maldonado on the 61st lap
– In a rain marred GP, drivers managed to finish a total of 1,488 laps out of a possible 1,680 laps in Canada
– Total no. of laps completed this season so far: 9,380 out of a possible 10,414 laps (excluding DNS)
Statistics courtesy: Hiral Saha / Murari Kadam
Loading...