Back to back Formula1 Grand Prixs are fun! It's a treat for Formula1 fans to have racing action on consecutive weekends! So this week, RJ Rishi Kapoor and I went about recording our post-Germany and pre-Hungary podcast. One of those rare times when you are high on Formula1 all week long!
A great win by Alonso and Ferrari as I wrote in my 2012 German Grand Prix Race Report, but there were other issues and aspects too that needed highlight from Hockenheim. As always, here's a snapshot of what this podcast has in store for you:
Rishi loved Alonso's 'euro' comment! Did you too? Great talent backed by humour!
Exciting race for you at Hockenheim? Hear our view and share yours.
Red Bull Racing and their engine mapping saga? I try and explain! Also, do you believe they were cheating? And thoughts FIA's reaction to this saga!
Vettel – Button incident! Was Vettel too impatient?
Also, Rishi's got a view on Alonso and Vettel using all of the track and little bit more. Did they get lucky with the FIA?
Massa tagged a Toro Rosso at the start! And where was the Safety Car? Did that hamper Hamilton's race?
Is Mclaren back in the hunt and on the pace? And was Hamilton fair in dealing with Vettel while unlapping himself?
Ferrari is managing the Pirelli tyres better than the rest? Hear our view!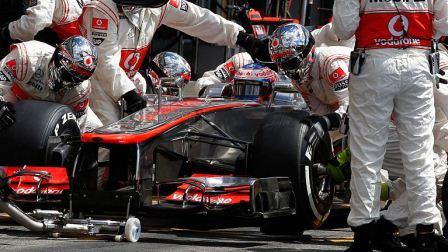 2.31 seconds! Now you know what we're taking about!
Both Saubers stole the show and 20 points from their competitors.
Raikkonen in third? Hear a few funny tweets we read along the way…!
Click to hear our 2012 Formula1 Podcast
We try and predict the winner of the 2012 Hungarian Grand Prix in this podcast as well. High time that a Lotus won!
Also, it is time you start planning your trip for the 2012 Indian Grand Prix. Will you be attending?