Five weeks and an exciting Olympics later, Formula1 action is back this weekend. RJ Rishi Kapoor was at his humourous best when we recorded the pre-Belgian GP podcast. Below is a snapshot of what we recorded:
Raikkonen wins in Spa! Could the post-race headline be any better than that?
Also, Schumacher is back in our podcast again! His 300th GP, can we expect some miracles?
Lotus' much-talked about DDRS. Is it over-hyped? Why have they not won yet in the 2012 Formula1 season? And yes, like everyone, we too agree that they need better qualifying pace.
And, Rishi Kapoor has driven in Spa as well. Hear more about this in the podcast.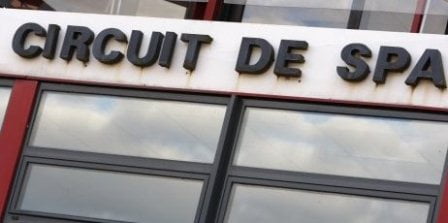 Spa's contract extension till 2015. Are the other Formula1 fans rejoicing with us?
DRS in Spa? Do we really one here? Join the debate!
Karthikeyan performed a demo run in a mall in Chennai to launch the new MRF series. Interesting activations that the sport needs to promote itself in India.
And sadly, his demo run in Kerala got cancelled. (Read more: Narain Karthikeyan And HRT To Promote Formula1 In Kerala)
However, another boost to increase the popularity of motorsport in India – Mahendra Singh Dhoni's involvement with a two-wheeler racing team. (Hear Rishi's choice of riders for the team)
Formula E (not racing on the internet!), we share our view on racing in electric cars! (Read more: Electric Power In Formula1?)
Click to hear the 2012 Formula1 Podcast
Fernando Alonso, our championship leader, has never won in Spa whereas Raikkonen and Schumacher have multiple wins. Post Spa, the Formula1 circus will head to race in Monza, the home of Ferrari. And like I keep saying all the time back to back Formula1 races are always fun!
And Rishi almost mentioned this in the podcast and I am sharing it with you all – can't Tilke or anyone else make circuits like Spa anymore? You know why he said that!