Back from my holiday in Leh, RJ Rishi Kapoor and I recorded our Formula1 podcast mid-week. For the first time in many years, I actually missed the broadcast of a Formula1 race! And for this podcast, we realized it was too late to speak about the 2012 Italian Grand Prix and too early for the 2012 Singapore Grand Prix. So with the driver line-up for 2013 getting exciting, we decided to do our little analysis and present it to you. While I don't think we cleared the confusion that currently prevails, I probably think that Rishi has (yet again!) managed to add humour to the entire situation!
Below are excerpts from our podcast:
2013 Formula1 driver line up, a BIG khichdi it is! Confused about which driver is headed where? Hear us and clear your confusion (not that we promise!)
Rishi feels Hamilton holds the key to the 2013 driver market, I feel it is Schumacher. What are your thoughts?
Hamilton's Mercedes rumours means there are multiple combinations at Mercedes GP and of course Mclaren, which then lead to possibilities in Sauber, Sahara Force India and maybe even Ferrari! We try and talk about all such combinations!
What if Schumacher wants to drive for one extra year in the 2013 Formula1 season? What will Mercedes do? Worse, will he actually retire at the end of the 2012 Formula1 season?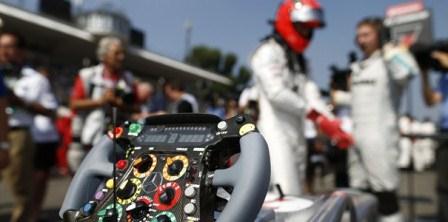 Comeback by Sutil or Kubica? There are a few junior driver names that crop up as well.
 And…what about Felipe Massa? (poor ol')!
Also, Rishi tells us where he expects Maldonado to be next season!
Most important question for Indian Formula1 fans – where will Narain Karthikeyan be in 2013 Formula1 season? (Read post: Where Will Narain Karthikeyan Be In 2012?)
More on Hamilton, he will scorch the streets of Mumbai this Sunday. Will you be there?
The 2012 Indian Grand Prix tickets – have you purchased yours yet? Hear the best seat options for you and everyone! (Read more: 2012 Indian Grand Prix Tickets On Sale; Best Seats For The Indian Grand Prix)
Up next of course is the 2012 Singapore Grand Prix, the only 'night' race on the calendar! With Red Bull Racing's double retirement in Monza and with Hamilton's victory, both the title races are hotting up! The question is – who is your money on? Let us know!