Between the conclusion of the 2014 Australian Grand Prix and the commencement of the 2014 Malaysian Grand Prix (Yes, the land of the multi-21 saga!), Ricciardo's penalty and subsequent appeal followed by the sound of the engines have shared maximum share of conversation amongst fans, media and even Formula1 drivers (read: Button vs. Vettel). Although, this was mostly visible amongst those who didn't listen to our previous episode 'More Torque, Less Talk'!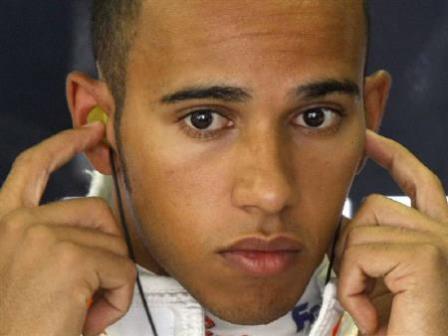 In this week's episode of the Inside Line F1 Podcast, Rishi and I too succumbed to the eventual debate on the 'sound' of the engine, its importance or not and what we believe fans would like to see (or hear in this case!). Amidst the engine talk and just one GP into the season, there's discussion of Mercedes dominating in the 2014 Formula1 season. A little too early we say, but the prospect of Red Bull Racing doing the chasing is still very relishing. But of course, will Renault be their ally in it? And where's Ferrari in all this? Questions that will get answered once the season progresses.
Here's what is in store in our latest Formula1 podcast:
Before we get sucked into our egoistical and self-centered world of Formula1, our condolences to the victims and families of the MH370!
FIA, FOM, F1 teams, drivers, media, fans, sponsors, promoters and every stakeholder directly or indirectly involved wants 'improved' engine sounds. So then who the hell wrote this damn 'formula'? (Read: Gracias V8, Hola V6 Turbo)
Has Formula1 single-handedly destroyed the ear plug manufacturing industry? Err! Yes, we could be exaggerating slightly!
And in Malaysia, given that the circuit is so expansive, will the engine sounds be even meeker?
Lauda says that 'engine sounds' are an emotional connect for the fans with the sport and we agree. But if this is the future of racing and road cars, we tell you why we are worried!
How do we measure the effectiveness of these regulations? We give you our views.
And no, please do us a favour Formula1, we do not want engine 'sounds' to be enhanced artificially. Cosmetic surgeries have anyway been performed on the nose sections! Engines can't be next!
We've said 'racing first, engineering later', is it really that difficult for the sport to figure what we fans want?
And lastly, our predictions for the 2014 Malaysian Grand Prix!
It will be an emotional Grand Prix for Formula1 and all of Malaysia. On one hand we shall pray for MH370 and on the other, for Michael Schumacher; Come Back Michael!
And before I end this post, a BIG thank you to all our listeners and even more so our social media groups that have helped promote the viewership base of my F1 blog and the Inside Line F1 Podcast. If you're an F1 fan and not following 'Die Hard F1 Fan', 'Addicted To Formula1' and 'F1Extra' on social media, you are surely missing out on some exciting real-time updates!
The Inside Line F1 Podcast is now available on various platforms and I would urge you to choose your platform to listen to the humour that we add to the otherwise serious and complex sport of Formula1. And while our podcast frequency is weekly, come 'like' the Inside Line F1 Podcast page on Facebook for far frequent updates on the humour in the world of Formula1.
If you are an Apple user, you can subscribe to the Inside Line F1 Podcast on the iTunes Podcast Store or via our RSS feed (for Android/Windows/Blackberry users).
The Inside Line Formula1 Podcast is produced and hosted by Rishi Kapoor and Kunal Shah. Follow us on Twitter and on our Soundcloud, Spreaker, MixCloud and YouTube channels.