RJ Rishi Kapoor and I yawned a little during the 2012 Korean Grand Prix. Admittedly, he slept off for a few laps too! But with the Indian Grand Prix up next, we're back to full excitement mode! As we build up to our home Grand Prix, here's what our latest Formula1 podcast has to offer: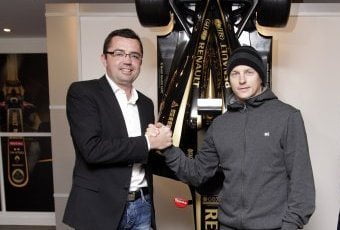 Raikkonen's announcement is awaited too – where will he be?
Alonso vs Vettel, Red Bull Racing vs Mclaren, who is your money on?
Also, were Red Bull Racing playing to the television audience while relaying radio messages to Vettel?
Hamilton's bad luck struck in Korea. Astroturf? Really? Need a safety guide for circuit organisers? Well, a few aunties in Mumbai do know how Hamilton felt there!
Felix Baumgartner and his feat. Are Formula1 drivers fit enough to do what he did? We talk!

F1 in India is around the corner as up next is the 2012 Indian Grand Prix – Sahara Force India's home race! There are chances to be the team's guest at the Indian Grand Prix, just go and 'Raise the Flag' on the team's website. Show your support for India's only Formula1 team!
And also, for those Michael Schumacher fans, this will be his last Indian Grand Prix – still no reason enough to go ahead and buy your tickets, is it? Well then here's the last and probably the best reason to be there at the race – Alonso and Vettel's title fight will only intensify! Now come on, see me there!
***
If you've not already purchased your tickets for the 2012 Indian Grand Prix to enjoy F1 in India, go ahead and do so right away! Read the '2012 Indian Grand Prix Ticket Purchase Guide' and get yourself the best seats possible!
Read latest posts on my Formula1 blog on Narain Karthikeyan, Indian Grand Prix and my Formula1 Podcasts recorded with RJ Rishi Kapoor.
Also read the most read posts on my blog: