Has Formula1 shot itself in its foot? In the desire to let the sport remain technically challenging and out-of-reach of the common man (read: exclusive) Formula1 seems to have forgotten two key factors. First, it needs to be and have fun. Second, it needs to be a sustainable business for all stakeholders involved.
The first factor can be highly debated for the 2014 Formula1 Season. The season started with cries of the meek engine sounds followed by the unfair double points race at the 2014 Abu Dhabi Grand Prix. The pace differential between Mercedes and the rest is down to the superior engineering by the German squad, but I don't think that the fans would care as much. (Read: Engine No-ise)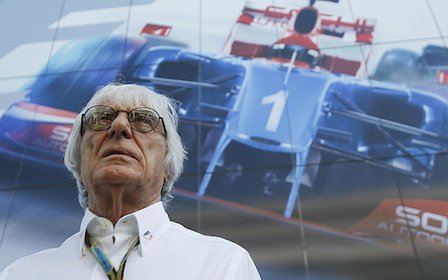 I would pick a Vettel vs. Hamilton vs. Alonso vs. Button vs. Rosberg vs. Ricciardo vs. Raikkonen vs. who ever else any day, but I fail to figure why Formula1 can't understand that. The show, as we all call it, wouldn't be under question as much and would certainly have more fans tuning in on Sundays! (Read:
Let Us Save Formula1
)
Decoding the issues and the solution for the second factor (the business of the sport) is as complex as the hybrid power trains (MGU-what?) used this year, if not more. The costs are easy to put down in an excel sheet, but try estimating the annual earnings of a Formula1 team and you might not get too far with official figures. (Read: Can F1 Survive Without Bernie?)
I won't waste much time trying to decode this current business model, because I am certain it needs to change. The myopic approach adopted by Bernie Ecclestone in the past decade or so has clearly failed and surprisingly he has accepted his fault. But is there more to his confession? Is he to blame alone? Or are the BIG teams as they call themselves equally responsible? And what about the FIA? When you step back and look at the bigger picture, I wouldn't blame you if you too thought that there's a larger nexus involved in Formula1.
Over to our latest episode of the Inside Line F1 Podcast – Blame It On Bernie?
The Inside Line F1 Podcast is now available on various platforms and I would welcome you to choose your platform to listen to the humour that we add to the otherwise serious and complex sport of Formula1. And while our podcast frequency is weekly, come 'like' the Inside Line F1 Podcast on Facebook and on Google+ for far frequent humorous updates from the world of Formula1.
If you are an Apple user, you can subscribe to the Inside Line F1 Podcast on the iTunes Podcast Store or via our RSS feed (for Android/Windows/Blackberry users).
The Inside Line Formula1 Podcast is produced and hosted by Rishi Kapoor and Kunal Shah. Follow us on Twitter and on our Soundcloud, DailyMotion, Spreaker, MixCloud and YouTube channels.