RJ Rishi Kapoor was already humming the German national anthem minutes before we recorded this Formula1 podcast. We believe the six from six could well turn out to be seven from seven in Canada, which has been known for heavy tyre degradation. Yet another unpredictable Formula1 race, you think? Most certainly, we say! Come hear our latest podcast:
7 out of 7, possible? Yes, we reckon by car no. 7 that too!
Will the 2012 Canadian Grand Prix be the last race where we see a new driver take the top step of the podium?
Pitstop poker again in Canada? I would love Ross Brawn on my pit-wall!
If you didn't know, Sauber and Williams have won here previously as well. Surprisingly or not, Red Bull Racing has never won here before. Can they win?
The upgrades for Narain Karthikeyan and HRT – what should you expect!
'Wall of Champions' – who will crash into it this year? There are three World Champions who are yet to!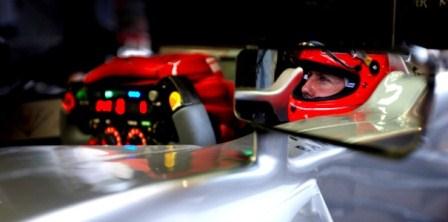 We also discuss how important is pole position on this track – hear bit of research that we did.
Also, will qualifying be closer than the previous races?
Robert Kubica, we discuss the Pole missing in action and his sole win in Canada a few years ago.
Single DRS zone – a good or bad decision?
Click to hear our 2012 Formula1 Podcast
Our favourites are the Mercedes drivers and Fernando Alonso. Agree or disagree, time is now to place your bets!