Technically, we are nine races into the nineteen race calendar of the 2014 Formula1 Season and that means we are half way through, whichever way you prefer your math. Time flies, they say, and if you're a Formula1 fan, it flies a tad bit faster from March till November!
Much like every new season in the recent past, I had my own set of apprehensions before the start of the current season. Notwithstanding my team's performance, I was worried if Formula1 would put up a 'good show' for their fans, after all we had a complete overhaul in regulations from last season. Would we be subjected to races where multiple cars wouldn't complete due to power train issues? Would we have yet another season of dominance by a single team and driver? Would we have a team or two succumb to the financial difficulties? Will fans understand the new regulations? And then of course, will the Formula1 cars sound 'right'? (Read: Engine No-ise)
Nine races and nearly 5 months into the season, it would be safe to say that the season has exceeded my expectations (yes, I have expectations as a fan since I 'eat, sleep, drink and live' Formula1). We've seen dominance from one team, but they've been kind enough (and sensible enough) to let their drivers race each other. We've seen the regulations turn out to be extremely complex, but I guess, like most others, I have chosen to ignore them (MGU-K, MGU-K, blah!). We've seen Red Bull Racing almost prove that pre-season testing form is no factor! We've had Tony Fernandes complain and finally quit, but I don't think his absence matters to sport, since his presence certainly didn't. Yes, the cars don't sound loud enough, but somehow, given the fun that this season has been, I think I have begun to ignore the engine sounds, enjoy the now audible tyre screeches and crowd cheers! (Read: More Torque, Less Talk)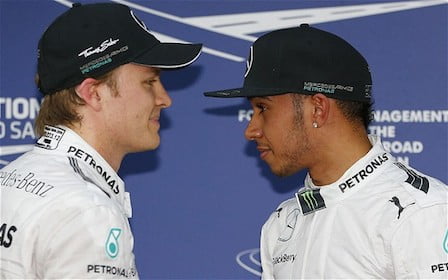 The big revelation this season to me has been Nico Rosberg. I believe that his talent and grit was grossly underestimated during his Williams and early Mercedes days with Schumacher. His fight with Hamilton, who is regarded as the quicker of the two, will be the talk of this season irrespective of who wins the title fight. Not surprisingly that Rosberg isn't the public favourite but he is my bet and that is because I don't think this year's fight will be decided by speed alone. (Read: Still Friends #NoProblem)
(Nico was the first ever Formula1 driver to be featured on the Inside Line F1 Podcast. Hear him: Nico Rosberg Debuts On The Inside Line F1 Podcast)
Much as Rosberg has been a pleasant surprise, Hamilton, to me, has been a little bit of a disappointment. Not so much so in the cockpit, but outside of it. His comments, supposedly to unsettle Rosberg, have been a little far fetched, but as results have proved yet, worthless. His multiple driving errors in qualifying prove that the pressure on the two drivers is massive and he's the one who is letting the pressure get to himself which makes me wonder if his 'steely' self during his Mclaren days was a bit of a PR gimmick! But then again, I could be made to eat up my words as the season progresses. And of course, I scoffed at the question 'Is Mercedes Unfair To Hamilton?'. (Read: Lewis Has A Nico And A 'Nico'le To Deal With)
While I have praised their drivers, Mercedes too deserve much praise for letting their drivers race fair and square. Yes, they decide the fate of their drivers from the pit wall, but had they adopted Red Bull Racing's strategy of favouring one driver over the other, we'd have probably had Rosberg play second fiddle to Hamilton! Much cheer! (Read: Mercedes Is The New Red Bull Racing, Well Almost)
The second note of thanks to Mercedes would be for developing a far more superior power train than their competitors on-track and in the showroom. And I absolutely love their marketing campaigns post their race victory on Sundays! Silverstorm, yeah! A strong personal wish for the second half of the season would be for a team to rise to the challenge of beating them on sheer pace; currently, life seems a tad too easy for them on track, barring the one Sunday in Canada. (Read: Someone Please Fight Back)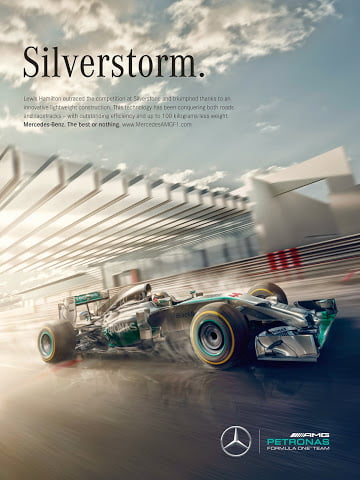 Apart from the Championship leaders, the mid-field teams Sahara Force India and Williams have brought much delight and are locked in an intense battle for 4th place in the Constructors' Championship. To be specific, Williams seem to have found pace but seem too surprised when they arrive at a GP weekend often wondering who they're battling! And this can often happen when you come out of hibernation suddenly.
While the mid-field teams may not have been able to challenge for victory, them being in the mix for the final step on the podium does make for an interesting race every fortnight even though Ferrari and Mclaren have disappointed yet and both teams don't seem too positive of an immediate recovery. And to me, the two most iconic and experienced teams in Formula1 seem to be stuck in a mindset which doesn't allow them to embrace the new and ever changing era of the sport and their return to the front of the grid might take longer than their fans would expect.
While Red Bull Racing's title defence may be hampered due to Renault's supposed power train issues and apparent horsepower deficit, I credit them for treating Ricciardo and Vettel equally. This not only ensures a better future for Ricciardo (inside and outside of Red Bull), but also proves that Red Bull is willing to back graduates from their Junior Driver Program so long as they can put up a fight with their quadruple World Champion. (Read: Red Bull Needs Wings)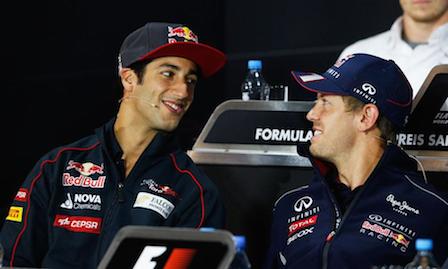 On the driver front, we've had more than a few drivers spring surprise already. Magnussen, Hulkenberg, Perez, Bianchi, Kvyat and even Vergne. The best part of such competitive mid-field drivers is that they are constantly challenging the drivers with top machinery, grabbing points available and making themselves more relevant in the Championship challenge.
The interesting challenge now would be to see which driver would break into the top racing teams in the coming seasons. Sadly for them, the top four teams seem to have their cockpits booked for the long term, but this is Formula1 where the drivers are always playing musical chairs!
Button and Raikkonen are the two World Champions who could find themselves in a spot as the season progresses. Experience notwithstanding, their poor string of results might just make it tough for them to retain their cockpits, although replacing them would be an extremely difficult decision to make, on-track and in the banks!
If not, do I Bianchi see spending yet another year in Marussia? Will the 2015 Formula1 Season see Hulkenberg settle for a mid-field team? And what about Kvyat and Vergne, will they have options outside of the Red Bull Racing ladder? Formula1 has seen many a good driver deflect from the sport for the lack of availability of a 'faster' cockpit. If not for the coming season, I do expect major changes in the driver line-up come 2016! (Read: Three Car Teams Should Be Allowed)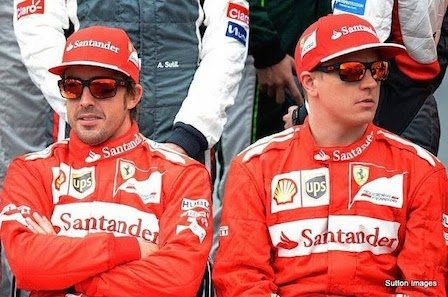 The 'fire and ice' pairing created much positive hype for Ferrari but it seems to be going all awry for the Italian team as Raikkonen has struggled to settle in and a settled Alonso now possibly is seeking options outside. After years of waiting for a 'good' car, I wouldn't be surprised if Alonso departs for a Mclaren-Honda pairing for next season (Read: Alonso Has No Option But Ferrari). As for Raikkonen, I hope he can match and beat Alonso before he hangs up his helmet for good next season. It would be sad for a driver of his calibre to retire as a 'has been'! (Read: Ferrari, Alonso, Raikkonen, 2014 And Beyond)
Given that so much happening in the sport, (so much so that I am struggling to limit my word count!) I am extremely surprised that Formula1 is feeling insecure. The regulatory changes are okay with me (I am now used to them!), but the general consensus (and some research shows) is that the average fan has walked away or is inclined to do so. In the attempt to be technologically the most advanced series in the world, has Formula1 forgotten that 'racing' is their DNA over 'technology'? Yes, one could argue that the both could go hand in hand in the case of our sport, but I guess racing will and should always hold the upper edge, after all, we aren't the Formula1 World Engineering Championship. (Read: Racing First, Engineering Later)
What the sport is trying to 'engineer' and the fans are expecting is to see an Alonso vs. Vettel in Silverstone at every race of the season a multiple times over. While I don't think I am entirely qualified (technically) to comment on how to make that happen, I think the fans (me included!) need to hold back some flak! In our new age world, a sport run by wise (?) old men is trying to find its own space, social media and entertainment wise. (Read: Formula1 Puts Fans First)
And while fans may or may not be patient, the administrators of the sport certainly need to be so and avoid knee jerk reactions and mid-season rule and regulatory changes. I for one, am staunchly against mid-season rule changes.
In the sporting-tainment (sports + entertainment) context, Formula1 tilts more towards sport than entertainment, but I guess that is the nature of the sport and restoring the balance isn't as easy as one would make it to be. And in an attempt to restore that balance, I hope that marketing professionals like me would possibly find more prominence in the otherwise engineering obsessed world of Formula1. (Read: Formula1 Needs Better Marketing)