Bottas Talks Battle With Russell For F1 2022 Mercedes Seat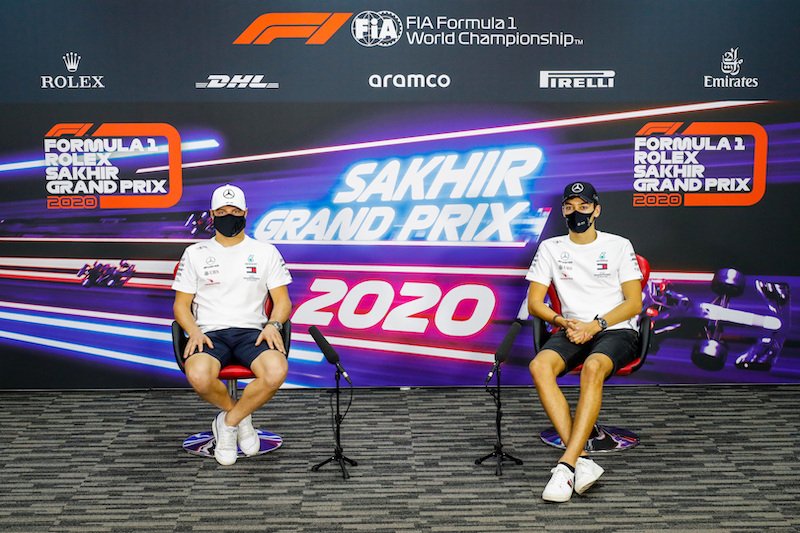 In this Parc Fermé interview, Valtteri Bottas discusses various topics including the threat of George Russell taking his seat in F1 2022. 
What's it like to race a Mercedes Formula 1 car? How intense is it to compete with Lewis Hamilton? Hear more in this Valtteri Bottas special episode of the Inside Line F1 Podcast.
In his interview, the Finn talks how it is to race in Formula 1 for Mercedes, the intensity of his competition with Lewis Hamilton, how rallying helps him nurture his talent further, the possibility of him racing longer for Mercedes than Hamilton and of course, the threat of George Russell taking his seat in 2022. This interview was recorded before the two partnered each other in the 2020 Sakhir Grand Prix.
Could 90% of the drivers win with Mercedes? Bottas weighs in on this opinion. Also in this episode, Mithila joins Kunal for a fun banter that includes pronouncing 'Valtteri Bottas' as they would in Finland. Sit back and enjoy yet another driver interview episode on the Inside Line F1 Podcast.
For our listeners from the Nordics, you can use 'pp2020' to avail a 25% off on a subscription to Parc Fermé's informative Paddock Pass section!
(Season 2020, Episode 59)
0:00-15:00: Yada! Yada!
15:00-end: Interview with Valtteri Bottas