Days after I penned my post 'What's Wrong With Formula One?' the 2015 Bahrain Grand Prix happened – exciting, interesting, strategy defining and action packed. So un-Formula1 like! Murphy's Law, I guess.
Of course, each time we see Ferrari vs. Mercedes in the 2015 Formula1 Season doesn't mean that the sport's problems have been sorted. But this discussion is for another day. Let's sit back and rejoice when the sport has actually delivered us a sport!
There's been brouhaha over dropping Monza and adding Baku on the 2016 Formula1 Season calendar. I personally love Monza and believe that traditional circuits should be retained, but Bahrain is a good example of how even the newer circuits can offer some interesting races and I am not referring to 2015 alone. My point being that just cause a circuit has history and tradition doesn't mean that it will always offer interesting races. (Read: Let's Save Formula1)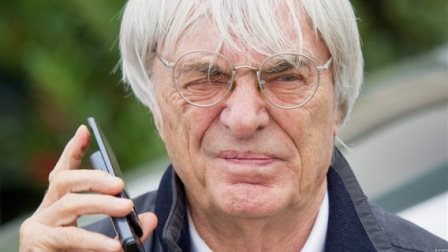 In this week's episode of the Inside Line F1 Podcast, I take a slightly bold stance. In this battle to 'save' the sport by reducing costs and bringing in regulations to slow Mercedes down, wouldn't requesting Mercedes to slow down be the cheapest alternative? After all, they are paid to race in Formula1. Couldn't Bernie do this? Or has Bernie already done this? We'll never know, I guess. (Read: Can Formula1 Survive Without Bernie?)
We loved the titanium skid blocks and the sparks they helped create, possibly the only 'artificial' addition to the sport that we approve of. However, one of our listeners actually helps us explain why sparks aren't the only reason they have been used this season. And given the sport's love for artificial additions, I won't be too surprised if Mr. E's next suggestion would be to add track warmers to each circuit we go racing at!
Lastly, we tell you why we'd like to be Felipe Massa, even though he's not menacingly quick as his peers. But of course, we wonder who would ever like to be Pastor Maldonado though. Tune in!
PS: The 2015 F1 Racing game seems to be fake and we tell you why!

The Inside Line F1 Podcast is now available on various platforms and I would welcome you to choose your platform to listen to the humour that we add to the otherwise serious and complex sport of Formula1. And while our podcast frequency is weekly, come 'like' the Inside Line F1 Podcast on Facebook and on Google+ for far frequent humorous updates from the world of Formula1.
If you are an Apple user, you can subscribe to the Inside Line F1 Podcast on the iTunes Podcast Store or via our RSS feed (for Android/Windows/Blackberry users – You will need a Podcast player!). The Inside Line F1 Podcast is also available on TuneIn Radio.
The Inside Line Formula1 Podcast is produced and hosted by Rishi Kapoor and Kunal Shah. Follow us on Twitter and on our Soundcloud, DailyMotion, Spreaker, MixCloud and YouTube channels.