'Anger', 'Disbelief', 'Annoyance', were a few emotions I experienced as the FIA announced yet another set of rule changes to my beloved sport of Formula1 (F1); or can I now say 'Gimmick1' or 'G1'?
Rules and regulatory changes in the recent past have always been subjected to a bit of a mockery and ridicule. Whether it was ditching the V10s for V8s and now for the V6 turbos, to the radical changes in 2009 where the wing proportions were inverted or the platypus nose, to now the revolutionary changes expected in the 2014 Formula1 Season; my point is that consistency in thought and action has been found lacking, leading to expensive design changes for the teams and extreme visual adaptation for the fans, especially the new-age fan in the 'emerging markets' that F1 has started to visit.
While one could argue that a few of the changes (KERS only in my view!) have been 'technical improvements', I would dare anyone to a debate on how DRS and the degrading Pirellis are anything but that in a sport where daredevilry is the one of the first attributes one would associate and not such gimmickry!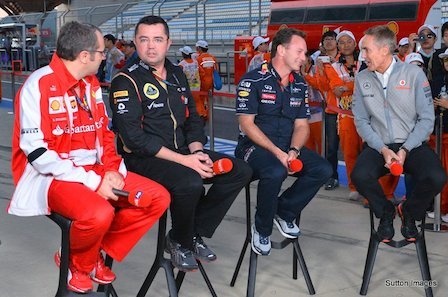 And just when one would hope that the FIA wouldn't get lamer than the implementation of the DRS, they've now come up with the idea of awarding double race points for the final race of the season. Yes, I shall repeat, they will award double points to the points scorers in the 2014 Abu Dumb-y Grand Prix! And for a change, I won't seek pardon for my FIA bashing, because I am fed up with my love for Formula1 being taken for granted!
So while I understand that the FIA doesn't want a repeat of races being Vettel-ed next season too, releasing rule changes just to make it easier for others to beat the Vettel-RBR combo is a tad too much of an over-reaction, much like they did so during the Ferrari era to stop the 'Prancing Horse'. And is it too difficult to view Formula1 as a 'race', where the operating logic is as simple as the 'fastest participant wins'?
As obvious as my question may seem, it seems as though the FIA clearly think otherwise and is backed by some 'F1 Strategy Group'. It is probably assumed and agreed that fans would love to see the title battles go down to the wire, till the last corner of the last lap of the last race, like we did in 2007 and 2008, but to take that belief and turn it into a gimmick laden rule is going over-the-top! Ridiculousness at its best, even more so at a time when the sport is struggling to keep its credibility intact.
Does this mean that the FIA would rather award an inconsistent performer over a consistent one? And just to make a mockery of this rule even more, the second placed driver should be 51 points off the leader at the last GP of the season next year!
And just in case the FIA did want to award double points for a race, why would they choose an Abu Dhabi over a Spa, Monza or Monaco? As Marko indicated, Red Bull Racing were against this rule, which then was revealed to have been proposed for the last four races of the season. Funnily again, the third place winner in Abu Dhabi will stand to score more than the winner in these three GPs!! Will we see teams bring their biggest updates of the season to Abu Dhabi next year in order to claim their 'jackpot'?
Now this is where I wish Formula1 treated its fans better, indulged in some research to understand what the fans actually believe the sport lacked before dishing out 'absurd' rules (in Vettel's words) for all to follow! This is where I believe marketing staff of teams (or the FOM) should've been involved and not only technical!
In an era where technical prowess is actually driving fans away (aero overload), it may just be useful to understand the problem from a marketing point of view! And on marketing talk, I really wonder if Formula1 knows its audiences at all, because if they did, they would've been able to pre-empt such a fan backlash even at the thought of such an unimaginable rule change. (Read: 'Formula1 Needs To Market Itself Better As It Enters Newer Territories')
Going by the way the sport has progressed in the recent years, I am now not surprised by the Govt. of India labelling Formula1 as 'entertainment'. Which then makes me wonder if an AAP equivalent is needed to clean up Formula! (AAP is Aam Aadmi Party or the 'political party of the common man' for all non-Indian readers)
And now the only way to clear this gloomy rule change is by adding some much needed humour in your Formula1 life and this is where Rishi and I are proud to present this week's episode of the Inside Line F1 Podcast.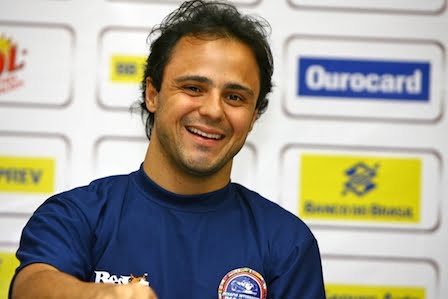 Here's what's in store in our latest Formula1 Podcast:
Why did WilliamsF1 hire a Ferrari discarded Felipe Massa?
Are discarded drivers still worth their talent?
And it indeed is 'return of the exes' as Nico Hulkenberg rejoined Sahara Force India for the 2014 Formula1 Season.
Which then brings us to our theme of the week, which driver would you like to see back in Formula1? Hear our choices!
19 races in the 2014 Formula1 Season is a disappointment, we tell you why.
Also, did you know that we will finally see NASCAR vs. Formula1 in 2014.
Finally, a motorsport team where the fans will cheer the team owner than its drivers?
And we run a form guide for the 2013 Formula1 Season, which reveals that the Inside Line F1 Podcast has actually performed better than a few Formula1 teams. No prizes for guessing which!
The Inside Line F1 Podcast is now available on various platforms and I would urge you to choose your platform to listen to the humour that we add to the otherwise serious and complex sport of Formula1.
If you are an Apple user, you can subscribe to the Inside Line F1 Podcast on the iTunes Podcast Store or via our RSS feed (for Android/Windows /Blackberry users).
The Inside Line Formula1 Podcast is produced and hosted by Rishi Kapoor and Kunal Shah. Follow us on Twitter and on our Soundcloud,Spreaker, MixCloud and YouTube channels.