Fernando Alonso's test of the Toyota Dakar Rally Car Hilux has created waves in the world of Motorsport. This story holds more interest than the Spaniard returning to test Mclaren's 2019 car in Bahrain next week. 
Fernando Alonso – he knows how to stay in the news! But more importantly, he knows how to have fun in the world of Motorsport – from Formula 1 to sports car racing to now off-road endurance racing. What's next for Alonso? Go karts? Zak Brown has hinted the Bathurst 1000 as one of his targets, could it also be one for Alonso? (Read: Alonso: F1's Unluckiest Double World Champion)
Love him or hate him, Alonso is inspirational – for aspiring Formula 1 driver and for retired Formula 1 World Championship! In the recent past, how many former Formula 1 World Champions have raced and won high-profile races and series after 'retiring' from Formula 1? Fernando Alonso racing in THE DAKAR RALLY (yes, we're super-excited!) would be mighty, awesome, mega and interesting – he is Motorsport's most-disruptive force. In this week's episode of the Inside Line F1 Podcast, we discuss how Fernando Alonso is making the most of his stature in the world of Motorsport. And for once, we're okay if he doesn't return to Formula 1…
Why Alonso Named His Lifestyle Brand Kimoa
Also in the episode, we discuss the key talking points from the upcoming Bahrain Grand Prix and how Ferrari will make headlines irrespective of their form or performance. After all, the Schumacher name returns to the Ferrari cockpit after 13 years. We re-live memories from Bahrain on Lucien's Moments in Time section while also sharing our best names from the Formula Food obsession. Tune in!
(Season 2019, Episode 11)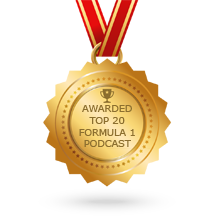 Also, the Inside Line F1 Podcast has been rated as the top-20 podcasts in the world of Formula 1 & Motorsport by Feedspot. Thank you for the support, listens, feedback and cheers!