'My car was sabotaged', was a silly claim by Money-naldo over the weekend of the 2013 United States Grand Prix. So in this week's episode of the Inside Line F1 Podcast, Rishi and I don our 'Sherlock' hats only to find out and reveal that cars were indeed sabotaged in Austin. The investigative report is mentioned in our Formula1 podcast.
Sebastian Vettel's eight consecutive wins will be unmatchable for years to come and it could well be nine wins this weekend at the 2013 Brazilian Grand Prix. And while he's accused of making Formula1 boring by winning everywhere, Pirelli too have threatened to do something similar for the 2014 Formula1 Season. So we will have to contend with less ferocious sounding and lower powered engines, ugly-duckling of cars and now one-stop specific tyres too? And to top that, will we also have to contend with racing in Korea and a Maldonado too? So much for building up the anticipation for the next season!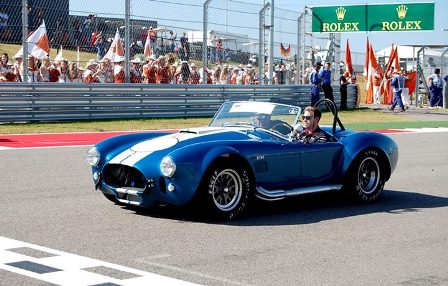 The 2014 Formula1 driver market has taken a drastic turn with Felipe Massa moving teams, Sergio Perez being replaced by Kevin Magnussen and Nico Hulkenberg still being choosy with the 'quantum' of cockpits available while Pastor Maldonado is re-counting the PDVSA millions in front of a few teams…! Something tells me that the off-season will be fun tracking each team and driver movement. As always, Rishi and I will bring to you our views on the Inside Line F1 Podcast!
A quick look at what's in store this week:
Our investigative report tells the truth of cars being sabotaged in Austin
And what really is Money-naldo upto? Is he over-estimating the power of money in Formula1? 'There are somethings that money can't buy…' would be an apt quote to read out to him!
Poor Pirelli, should we say? (Read: Should Pirelli Renew Their F1 Contract For 2014?)
From one Lotus to another, Kovalainen reveals his love for an Indian political party…
And while he is yet to score his point since 2009 (or something!), he's out-spoken Raikkonen already in the space of a single weekend!
We also reveal what Raikkonen is upto under the pretext of a 'back surgery' as Ferrari does what they're best at, off track.
Webber's moving to sportscar racing because… (complete the statement!)
Fastest car, fastest driver and now fastest pit-crew? No points for guessing who!
Life's unfair, they say. It is even more unfair if you're a Formula1 driver, we say. Our heart goes out to Perez. (Read: Formula1 Drivers Play Musical Chairs)
And finally, after two weeks we announce the lucky winners of the 'Win Mercedes AMG Petronas Merchandise' competition; courtesy our friends at Puma! Find out if your humour appealed to us.
In all the fun, games and humour that we're brought to you for yet another season, we are only a few days away from drawing curtains to 2013 and waiting in expectation for 2014. While all indicators are that fans could well be disappointed with the regulatory changes, there are no regulations or rules that we follow on the Inside Line F1 Podcast, so tune in for your weekly dose of Formula1 humour, even in the off-season!
And while we gear up to handle the withdrawal symptoms, here is a BIG vote of thanks to all our listeners, partner social media groups, fans and Puma for making this yet another successful year of racing the Inside Line! Below links are to a few of our best podcasts this season:
The Inside Line F1 Podcast is now available on various platforms and I would urge you to choose your platform to listen to the humour that we add to the otherwise serious and complex sport of Formula1.
If you are an Apple user, you can subscribe to the Inside Line F1 Podcast on the iTunes Podcast Store or via our RSS feed (for Android/Windows /Blackberry users).
The Inside Line Formula1 Podcast is produced and hosted by Rishi Kapoor and Kunal Shah. Follow us on Twitter and on our Soundcloud, Spreaker, MixCloud and YouTube channels.