Adios 2014! We bid adieu to a year that proved to the world that Formula1 could race and survive on hybrid and not-so-loud technology instead of shamelessly wasting on already depleting fossil fuels (although you could argue this claim!). We bid adieu to a season that saw Lewis Hamilton triumph over his team-mate and title challenger Nico Rosberg to clinch his second Drivers' Championship title. Adios!
Much of the 2014 Formula1 Season was spent talking about Mercedes, their engines, drivers, team rivalries, politics and what not. So in the latest episode of the Inside Line F1 Podcast, Rishi and I consciously avoid speaking about the 'Silver Arrows'. Instead we focus on two of the most iconic and long standing teams in the sport – Ferrari and Mclaren.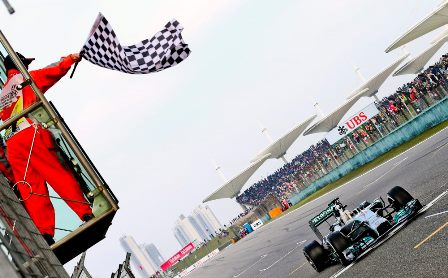 For the first time in many years (my memory can be questioned as always!), the two teams have lots in common and I mean besides their 'legendary' status. Two of the most experienced teams on the grid by some margin have struggled for pace and have had disastrous seasons that could almost put their history to shame. And strangely enough, both teams are hoping that radical changes will help bail them out of their current mess. Ferrari has undergone a people change, whereas Mclaren's engine change (and partnership with Honda) is seen as their best bet to return to form.
But is there more than what meets the eye? I would believe so. I believe that these changes are just the start of many to occur as both teams try to regain their competitiveness and take the fight to Mercedes. And they rest their hope and pray that their legendary and unconventional driver pairings in Alonso-Button and Raikkonen-Vettel would lead them forward. (Read: Thank You Mclaren)
And it was a pleasant surprise (or was it?) that out of work drivers such as Gutierrez and Vergne got Ferrari test contracts just when it was assumed that their career in top flight of racing would be over. Strangely, we deduce how Gutierrez could end up racing for Ferrari in the 2016 Formula1 Season. But in the oh-so unpredictable world of Formula1, is Nico Hulkenberg teaching the mid-field drivers a thing to two? (Read: Drivers Play Musical Chairs)
Lastly, would the hybrid technology be phased out by the end of the 2015 Formula1 Season in favour of louder and less expensive engines? If Mr. E has his way, we will have a louder Formula1 back in 2016. And in this mix, there are cries of an 'engine unfreeze' from the teams that are unable to compete with Mercedes. But are these directions the sport should take? I wouldn't think so. (Read: Blame It On Bernie?)
Hear the latest episode of the Inside Line F1 Podcast – Chequered Flag For 2014. And as always, thank you for your listenership and support!
The Inside Line F1 Podcast is now available on various platforms and I would welcome you to choose your platform to listen to the humour that we add to the otherwise serious and complex sport of Formula1. And while our podcast frequency is weekly, come 'like' the Inside Line F1 Podcast on Facebook and on Google+ for far frequent humorous updates from the world of Formula1.
If you are an Apple user, you can subscribe to the Inside Line F1 Podcast on the iTunes Podcast Store or via our RSS feed (for Android/Windows/Blackberry users).
The Inside Line Formula1 Podcast is produced and hosted by Rishi Kapoor and Kunal Shah. Follow us on Twitter and on our Soundcloud, DailyMotion, Spreaker, MixCloud and YouTube channels.