V10 > V8 > V6 Turbo is the assumption that Formula1 fans have already made as we bid an emotional adieu to the V8s in the 2013 Brazilian Grand Prix. Thanks to FOM's restrictions, fans were unable to witness the 'blow outs' of the V8s by Renault and Mercedes. But then again, there's YouTube and fan videos!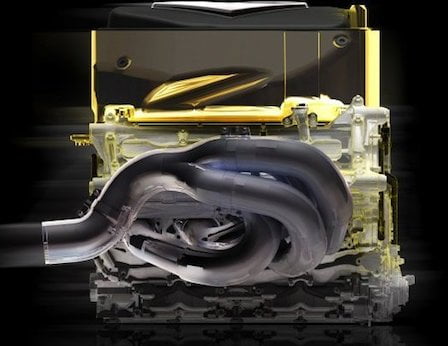 In this week's episode of the Inside Line F1 Podcast, we talk about the Brazilian Grand Prix, the delayed Q3 of qualifying, Pirelli wets, Sebastian Vettel equaling Michael Schumacher's record and being crowned the 'perfect' driver on the grid for the 2013 Formula1 Season. (Read: Vettel = Schumacher = 13 wins)
Also, did the emotional side of Formula1 appeal to you as a fan? I would love to know! So write in.
Here's what's in store in our latest Formula1 Podcast:
What is with Interlagos? The sport just came alive in every session! Do you think it is the track or the Brazilian fans or both?
Why do we have the Pirelli wet tyres if we don't use them at all? And I missed Hermann Tilke in Brazil.
Given how interesting the race was, should we just ban all practice sessions to make the sport more interesting?
Sebastian Vettel beats Fernando Alonso to yet another title… (Read: Sebastian Vettel Is The 2013 Constructors' Championship)
And he beat all the teams to the Constructors' Championship; is this Red Bull Racing's way to say #ThankYouMark?
Felipe Massa's semi-donuts, why did he not perform donuts? Something do with his in-race penalty?
When a road car production company beat sports car production company…
And Rishi points out why my complaint against FOM's TV restrictions isn't too valid.
Is Lotus trying too hard to lure sponsors and then a Hulkenberg too?
'Khokha' Kovalainen a bad choice by Lotus F1 Team?
Should we applaud Max Chilton's rookie achievement and record? Should we?
Does Sergio Perez deserve yet another season? And 'applaud' for Mclaren's unique historic statistical achievement, but doesn't take away from their worst season in decades.
Ross Brawn to Mclaren? Or to Ferrari? Will he add to his 8 World Championship titles?
The winter season of Formula1 has just about started with the withdrawal symptoms just about surfacing, but worry not, Rishi and I will keep things warm on the Inside Line F1 Podcast. And no we aren't distributing tyre blankets just yet!
The Inside Line F1 Podcast is now available on various platforms and I would urge you to choose your platform to listen to the humour that we add to the otherwise serious and complex sport of Formula1.
If you are an Apple user, you can subscribe to the Inside Line F1 Podcast on the iTunes Podcast Store or via our RSS feed (for Android/Windows /Blackberry users).
The Inside Line Formula1 Podcast is produced and hosted by Rishi Kapoor and Kunal Shah. Follow us on Twitter and on our Soundcloud,Spreaker, MixCloud and YouTube channels.