In this week's episode of the Inside Line F1 Podcast, Rishi and I react to the 1.6 V6 turbo simulation video that Mercedes released just as Formula1 fans began to brace themselves with the mandatory August shutdown. Our first reason to say 'let us save Formula1'.
Earlier this week, tickets to the 2013 Indian Grand Prix went on sale. Like I mentioned in my earlier post 'Ecclestone Checkmates The Indian GP', it is time for Indian Formula1 fans to come forward and 'save' the Indian GP and flock to the race this year. And I do mean 'purchase' tickets, which I must admit have been very aggressively priced.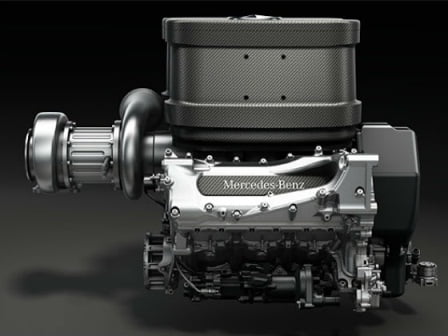 The silver lining of the August shutdown is that it allows Rishi and me to explore our creativity further. In this Formula1 podcast, we also explore new team-mate pairings in the sport. So here's what's in store. (YouTube channel: http://youtu.be/13j58SbE4aM)
The new V6 turbo simulated sound. We react. Your reaction?
Renault says 2014 cars will be faster than the ones in 2013, but we ask, will they sound as ferocious?
And yes, yet another plea, go BUY tickets to the 2013 Indian Grand Prix. Here's a guide to the best seats in the house: Indian Grand Prix: Which Seat Is The Best
In our special section, we select new team-mates for the recent World Champions on the grid. And of course, for Michael Schumacher as well.
While track action is nil, we hope that we've kept the entertainment quotient high in this week's episode. After all, the Govt. of India terms Formula1 as entertainment and not a sport!
The Inside Line F1 Podcast is now available on various platforms and I would urge you to choose your platform to listen to the humour that we add to the otherwise serious and complex sport of Formula1.
If you are an Apple user, you can subscribe to the Inside Line F1 Podcast on the iTunes Podcast Store or via our RSS feed (for Android / Windows / Blackberry users).
The Inside Line Formula1 Podcast is produced by Rishi Kapoor and Kunal Shah. Follow us on Twitter and on our Soundcloud, MixCloud and YouTube channels.