In our regular life, we would hit the spa after a few really hectic weeks to unwind, but in the world of Formula1 one hits Spa after a few weeks of a forced break to get back into the zone! Kinda perfect, isn't it?
Four weeks after the 2013 Hungarian Grand Prix, the on-track action resumes at one of Formula1's most iconic, challenging, revered and historic racing circuits. For me, the month of August is most awaited because we have Spa followed by yet another epic venue, Monza. Anyway, more on the 2013 Italian Grand Prix in the next episode of the Inside Line F1 Podcast!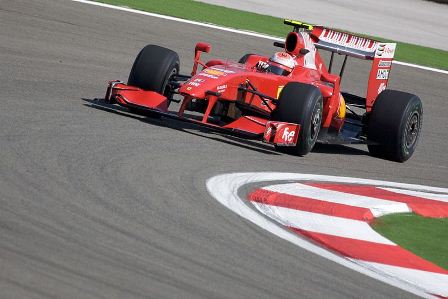 In this week's episode, here's what we discussed: (YouTube channel: http://youtu.be/XMSLs-Skdb0)
Most predict a Red Bull Racing vs. Mercedes fight (or more like Adrian Newey vs. Ross Brawn)in Spa, if you think otherwise, share yours with us! I would also say that watch out for the Mclaren vs. Sahara Force India fight as well. Over to Spa!
And of course, the last episode of the Inside Line F1 Podcast 'Let Us Save Formula1' generated a good response. A BIG thank you to all our listeners!
The Inside Line F1 Podcast is now available on various platforms and I would urge you to choose your platform to listen to the humour that we add to the otherwise serious and complex sport of Formula1.
If you are an Apple user, you can subscribe to the Inside Line F1 Podcast on the iTunes Podcast Store or via our RSS feed (for Android / Windows / Blackberry users).
The Inside Line Formula1 Podcast is produced by Rishi Kapoor and Kunal Shah. Follow us on Twitter and on our Soundcloud, MixCloud and YouTube channels.