Merry Christmas and a Happy New Year to all our listeners world over, especially the ones who I couldn't send postcards to!
Just when we thought that we would 'struggle' off-season for content on the Inside Line F1 Podcast, we have our Christmas special episode filled with some exciting and interesting stories and opinions laced with humour. Here's what is in store in our Formula1 Podcast:
And a quick plug of last week's episode 'Your Chance To Own A Formula1 Team' which has done fairly well, thank you!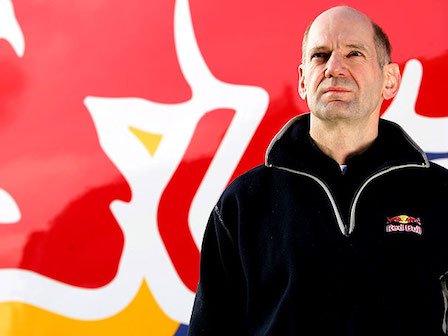 Button's praise of Hamilton, is it strange?
Hamilton believes that the technical regulations of the 2014 Formula1 Season will allow the others (Mercedes GP specifically) to catch up with Red Bull Racing. Stranger comment?
If Adrian Newey is the Santa for Red Bull Racing, did Mercedes just their Santa go? (Read: Ross Brawn's Last Season In Formula1?)
Russian influence increases in Formula1. Will we see Vladmir Putin drive a Formula1 car again?
Kobayashi's comeback, is it a good or bad move by Caterham?
Pirelli are lucky with their tyre blow-outs in modern day Formula1; but are there indications that we will have a few of these next season too? (Read: Pirelli Shouldn't Have Renewed Their Contract With Formula1)
Kimi Raikkonen's radio bakra (read: scape-goat!) for 2014 revealed.
Montezemolo has called for an F1 summit in early January; good move or not? Do the teams need to unite in their off-track efforts for the benefit of the sport and themselves?
Christmas Special: We enlist the gifts a few Formula1 drivers would ask from Santa this year!
And on this note, we shall see you in the New Year with our Formula1 Podcast Awards as last year. If you've a category or driver nomination that you'd like to share with us, please do so in the comments section below. Till then, party hard, drive safe and yes, keep racing!
The Inside Line F1 Podcast is now available on various platforms and I would urge you to choose your platform to listen to the humour that we add to the otherwise serious and complex sport of Formula1. And while our podcast frequency is weekly, come 'like' the Inside Line F1 Podcast page on Facebook for far frequent updates on the humour in the world of Formula1.
If you are an Apple user, you can subscribe to the Inside Line F1 Podcast on the iTunes Podcast Store or via our RSS feed (for Android/Windows /Blackberry users).
The Inside Line Formula1 Podcast is produced and hosted by Rishi Kapoor and Kunal Shah. Follow us on Twitter and on our Soundcloud,Spreaker, MixCloud and YouTube channels.