After an overdose of debates on the engines and their sounds, it was finally good to see the engines fire up and reverberate (well, almost!) in Sepang for the 2014 Malaysian Grand Prix. To be honest, I think I am getting used to (sort of) the sounds of the 1.6 V6 turbo power units, and sooner or later, the adult nose designs too! Yes, and is only been a fortnight since 'Formula1 is back'.
However, I think I still have one complaint on the power units being used for the 2014 Formula1 Season and that is of their intense complexity in usage and repair. There are a limited number of power units (five) allowed per driver per season, which is a known fact. However, the complexity (of course, this is Formula1, what did you expect?) in this regulation is that each power unit compromises of six components and should a driver use more than five of ANY component this season, it will result in penalties ranging from five places on the grid or starting the race from the pit lane.
Now my purpose to state this is because of the increased complexity for the fans now in understanding engine overuse penalties as compared to the 2013 Formula1 Season where the entire engine was treated as one single unit. Of course, it is the architecture of the power unit that demands such a rule, but I just wonder sometimes if the sport loves to over-complicate things for themselves and the fans! Yes, this also stands true for the fuel flow sensor issue that Red Bull Racing and the FIA are loggerheads at!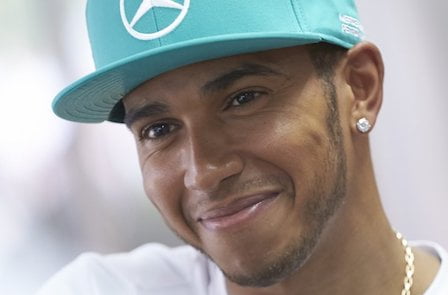 Very soon we shall hear the FIA dish out penalties because of a driver having used extra sets of the MGU-K, MGU-H, TC, EC and what not, I mean, come on, please give us fans a break; there's already an overdose of abbreviations in the sport for one to remember (FIA, FOM, FOTA, GPDA, ERS, DRS, TWG and blah!), not to mention the irrelevant driver numbers from this season. And then of course, the need to remember the number of gearboxes used anyway remains.
Back to Sepang, it was a typical qualifying dictated by the late evening showers in Kuala Lumpur. It is a little disheartening that Formula1 doesn't learn from its past mistakes to host the sessions this late in the day in KL and risk a session overrun time due to rain. Before I rant more on the timing issue, I am glad that Star Sports in India didn't switch to another sport (probably highlights of a random cricket match!) after the scheduled hour of Formula1 extended into two!
Formula1 is a World Championship and an annual one at that! And by annual, I mean that the sport repeats the same mistake (or commits more!) every annum. The TV numbers are crucial for the business of the sport and to please the European audiences, the races in the wrong (read: eastern) part of the world are run later in the day. And as depicted every annum, at the cost of the 'show' being affected!
After a delayed start, we witnessed a typical 'separate the men from the boys' type of a qualifying session in Sepang. A session which dictated tyre choice (inters or wets) and of course, most of us waited to see if Button and Mclaren's gamble of inters in Q3 paid off!
As expected from the FP session, it was a Mercedes car that claimed pole and probably the wet session tilted scales in favour of Lewis Hamilton who claimed his second consecutive pole of the season and 33rd overall. The rain was an equaliser and allowed the others (read: Ferrari and Red Bull Racing) to catch the super-fast Mercedes cars.
Most notable was Vettel's (my 'driver of the day') attempt which saw him claim P2, less than a tenth off Hamilton. And it was interesting to note that all three engine manufacturers made it to the top 5 despite their rumoured differences in power output.
The Williams had a disappointing Saturday yet again and both their drivers will have to work hard, stay clear of trouble (no, I don't always mean the Koba-kazie!) if they wish to make the most of their race pace and possibly score a podium. The other interesting drive was from Nico Hulkenberg who put his Sahara Force India VJM07 in yet another strong starting position (P7) for tomorrow's race, ahead of the two Mclarens who opted for a 'hero or zero' tyre strategy and ended with a zero; Magnussen (P8), Button (P10). The Toro Rossos start P9 (Vergne) and P10 (Kvyat) and their consistent race pace should see them leave Sepang with a few points in the bag.
Rain is expected to mix up the on-track action tomorrow and I don't think I took this factor into account when I filed my predictions (Rosberg over Hamilton, methinks). While I am sure it will be an interesting and exciting race (yes, with drivers fighting hard and sliding around!), I hope it isn't delayed in action or in announcing the final results! FIA, please note!
Results from the 2014 Malaysian Grand Prix Qualifying Session:
Lewis Hamilton – Mercedes
Sebastian Vettel – Red Bull Racing
Nico Rosberg – Mercedes
Fernando Alonso – Ferrari
Daniel Ricciardo – Red Bull Racing
Kimi Raikkonen – Ferrari
Nico Hulkenberg – Sahara Force India
Kevin Magnussen – Mclaren
Jean Eric Vergne – Toro Rosso
Jenson Button – Mclaren
Daniil Kvyat – Toro Rosso
Esteban Gutierrez – Sauber
Felipe Massa – Williams
Sergio Perez – Sahara Force India
Valtteri Bottas – Williams
Romain Grosjean – Lotus
Pastor Maldonado – Lotus
Adrian Sutil – Sauber
Jules Bianchi – Marussia
Kamui Kobayashi – Caterham
Max Chilton – Marussia
Marcus Ericsson – Caterham
If you've made up your mind (shit or not!) the about sounds of the 2014 power units or are still unsure, go hear the latest episode of the Inside Line F1 Podcast 'Engine No-ise'!