(views expressed are personal; long read, so sit back and enjoy this piece with a can of Red Bull)
Thank you Red Bull Racing! Should they actually decide to quit Formula1, I want to be the first fan ever to have thanked Red Bull Racing for their contribution and success in the sport. At times, I did wonder if I was watching Formula1 or Formula Yawn, but in my long term memory, Sebastian Vettel will always be to Red Bull Racing what Michael Schumacher was to Ferrari, well almost! So thank you for all the good years of dominant racing where an energy drinks giant took the mighty manufacturer teams at task and beat them at their game. Thank you for adding and then almost taking the fizz out of the sport! And of course, thank you for the super content pool that you created for us fans! (Read: Mercedes is the new Red Bull Racing and Vettel vs. Schumi For No. 1)
So is Red Bull Racing bullshitting everyone with their threats to quit the sport? No! That would be my clear assessment of the situation. And no, I wouldn't be entirely shocked if they did. And if they really do, they will take four cars with them. Sigh! Barring Haas F1 Team's entry, almost every other piece of news in the last two years or so is about teams taking their cars off the much coveted Formula1 grid. (Read: Your Chance To Own An F1 Team)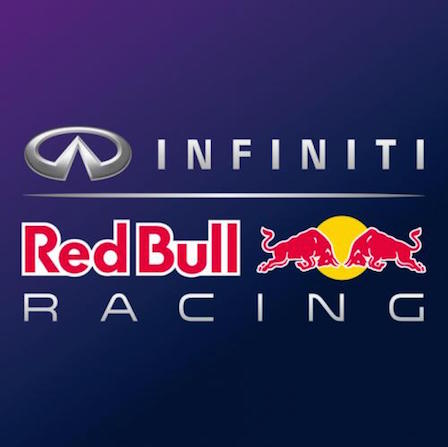 But it is time to keep emotions aside and assess this threat from a business (for me, Formula1 is first a business!) and then from a technical point of view. Red Bull Energy drinks invests millions of dollars to run their Formula1 operations – Red Bull Racing and Toro Rosso. If I could be cheeky, the Formula One Management (FOM) too invests money in the lead team via a 'preferred' payment for every season they compete (rumoured to be $70 million or a nearly 80-90% of a mid-field team's annual budget). For the uninitiated, Red Bull Racing gets paid to race in Formula1, much like Ferrari, Williams, Mclaren and Mercedes. (Read: Racing First, Engineering Later)
The result of this investment is two beautifully designed and coloured Red Bull Racing (oh the CamoBull) cars followed by almost identical in design and colour Toro Rosso ones. The Red Bull Racing driver program relies on these cars to help junior drivers graduate from lower formulae to Formula1 and finally fight for World Championships. Sebastian Vettel is the best summary for Red Bull's driver program, including his graduation to an 'iconic' team like Ferrari! (Read: From Vettel To Lord Vitthal)
While Red Bull Racing is in the business of Motorsport, which involves going racing on the weekends, earning points, winning races and championship, trading drivers, etc. it is ultimately a tool and medium for promoting their parent brand Red Bull on a global sporting platform called Formula1. (Read: Let Us Save Formula1)
And it is this platform that is under threat…from its own self! I don't know if the new regulations are entirely to blame for this. For years now, Formula1 has delivered single team dominated seasons, which I would label as a product failure. On the marketing front, there has been NO marketing from the sport, so there is little failure there to write about. The result has been declining TV numbers, circuit attendees and migration from traditional European markets to newer markets that seem confused and puzzled by the technical wizardry of the sport. (Read: Someone Please Fight Back)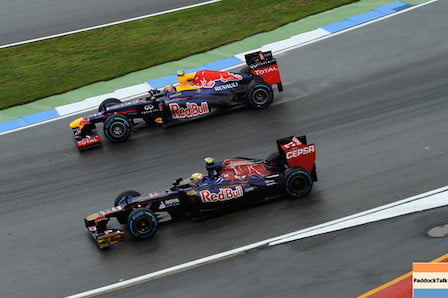 From a Red Bull point of view, if the cost of participation and competitiveness has gone up without a significant increase in the followership of the sport (across all media), would it make sense to still keep investing in a sport that appears to be dying a slow death to many? Yes, if there's a resurrection plan in place. But that too seems to be missing. Ad hoc technical changes are being recommended and pursued at extra cost to the teams and without wondering what the fan actually wants. Sooner or later, those in the business would question if Formula1 was worth their effort, time and more importantly money. (Read: Fed Up Of Rule Changes In Formula1)
Could Red Bull get a better bang for their buck outside of Formula1? I wouldn't know, but they visionary marketing managers surely would. After all, they are possibly the largest investor in sports (outside of governments) globally and they dislike working with federations (I know from personal experience) where they are unable to have their own way and set their own rules. And this is what leads me to the technical or racing part of their decision. (Read: Can Formula1 Learn From Rush?)
Red Bull Racing won four titles on the trot from 2010 till 2013 in an Adrian Newey designed super car at the hands of Sebastian Vettel. They pushed the design regulations to the limit (and sometimes outside) to ensure that they were ahead of the competition by a mile and won with a comfortable margin. Now they have neither Vettel nor Newey at their disposal and Renault's power trains are un-power train like. (Read: Red Bull Racing Need Wings)
But is their public invite to the FIA to 'equalise' the sport justified? In Red Bull Racing's years of reign, several innovative aerodynamic solutions that were implemented were subsequently banned (eg: exhaust blown diffuser) to slow them down and try and let the others 'catch up'. As a sport, I disagree with the view that the FIA should step in to balance the performance gaps. But as an entertainment, it wouldn't be wrong to say that they should. An increasing number of fans are bored of single team dominated seasons and will sooner or later switch to other far more entertaining sports on TV (golf?). The number of fans who see Formula1 as a sport of technical brilliance is dwindling, so there could be only a few who agree with my view. (Read: Formula1 Puts Fans First) The world can not be without a strong global platform for motorsport, is this where Formula1 has given Formula E a chance?
This year, the engine regulations are so tightly written, that it is impossible for Renault, Red Bull's engine supplier, to find a solution to fight the might of the Mercedes power unit. In fact, going by the reactions from Red Bull's management, it would be safe to assume that Renault have lost further ground over the winter. (Read: Hola V6 Turbo, Gracias V8s)
But Renault seem to have lost, where Ferrari seem to have gained over Mercedes. The French manufacturer seems uncomfortable with the new hybrid regulations, despite being one of the most vocal manufacturer to ask the FIA for 'road relevant' technology. With the regulations frozen till 2020 (in parts), Red Bull seems to have lost faith that Renault can make progress and help deliver an engine that will allow them to challenge for wins in the near future. (Read: Engine No-ise)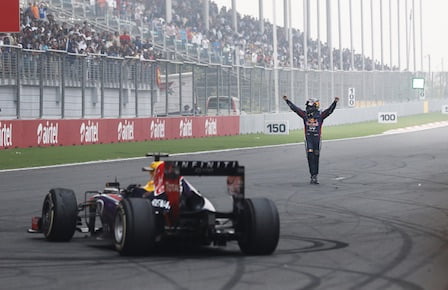 So what does Red Bull Racing do? They know that becoming a customer to Ferrari and Mercedes isn't the best solution to beating their factory teams (like Mclaren realised) nor is joining hands with Honda (for the moment). No wonder Massa questioned whether his Williams had the same engine as Mercedes in Australia. (Read: Formula One Is Funny)
Could Red Bull Racing develop their own engines? Sure, they could attempt to, but there's no guarantee that the huge investment will yield desired results given the complexity of the hybrid regulations. Fundamentally, Red Bull Racing has always been a chassis manufacturer who 'bought' engines from an engine supplier. Manufacturing an engine would be non-core for their operations.
The other option for them is to lure an Audi or any other engine manufacturer to the sport, just like Mclaren did. But the inconsistency in future regulations and Honda's struggle to cope with the new ones could well caution a new supplier before entering the sport. So what does Red Bull Racing do?
Issue a threat! Hope that the FIA, FOM and every other stakeholder takes notice and understands that if Red Bull has reevaluating their commitment to the sport that has given then global fame and recognition, there is probably a desperate need to correct the course of self destruction that the sport is on. (Read: Formula One or Formula Rookie?)
If rumours are to be believed, Audi is keen to buy Red Bull Racing whereas Toro Rosso have confirmed Renault's interest in their facilities. If the right price was to be offered, I wouldn't be surprised if Red Bull would sell and settle with a load of cash in their bank accounts. After all, this is what business is all about – you buy cheap (they bought Jaguar after all!), grow the brand, increase the value and exit with a profit. (Read: Formula1 Needs Car Manufacturers)
Ferrari have issued 'quit' threats in the past and have acted on none. But one should keep in mind that Ferrari's biggest brand marketing campaign is their Formula1 team, which is why they sacked a load of people last year (including Montezemolo) when the team started underperforming. For Red Bull, Formula1 is one of their key marketing associations, but not the only. They have several other individual and team-led sporting associations that will continue to deliver value to the brand. (Read: Formula1 Needs Better Marketing)
The only piece in the Red Bull jigsaw puzzle that I am yet to figure is Red Bull's investment on bringing the Red Bull Ring (the A1 Ring) back on the calendar as the Austrian Grand Prix. But I do believe that this would be a somewhat insignificant piece in the puzzle that the Red Bull management would be trying to solve all season long. (Read: The A1 Ring Is Back)
My views will either be subscribed to or spat upon depending how you view the sport – a business or a sport. Either way, thank you Red Bull.
My blog made it to top 25 Formula1 blogs to read, thank you for your reads, likes, shares and listens! Keep Racing!