The 2015 Australian Grand Prix was a rookie affair at best. Sainz, Verstappen and Nasr were impressive to say the least, but that is where the rookie affair ended. Manor's shoddy attempt, Mclaren-Honda's almost no-go, drive-to-score points and even the much practiced pit-stops were absolutely non-Formula1 grade. Hence the question, is this Formula One or Formula Rookie? (Read: Formula One Is Funny)
One shouldn't be too surprised if Sauber revealed that they had hired a rookie lawyer (well, a pay-lawyer) to fight their case against their pay-driver from last year, Giedo Van Der Garde. After all, this would be in line with the team's policy for the 2015 Formula1 Season. And in line with the sport's motto based on Darwin's Theory of Evolution – 'survival of the fittest'. (Read: Will F1 Survive Without Bernie?)
But is the sport fit enough to survive in its current state? I would think not. Dwindling grid, expensive and almost incomprehensible technology and artificial racing could almost spell doom for the sport; that is if Red Bull Racing doesn't do so already. (Read: Bernie I Shrunk The Grid and Racing First, Engineering Later)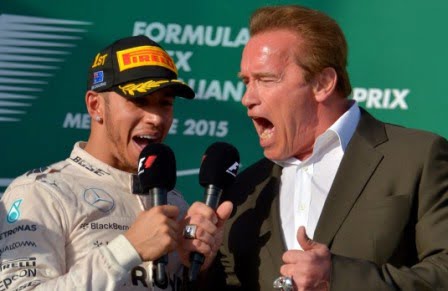 The energy drinks manufacturer has threatened to sell-off their teams by the end of this season should there not be a change in regulations to 'equalise' the sport, something that the FIA often did when Red Bull Racing stomped their way to multiple championship wins by interpreting the regulations far more innovatively than the competition. The double diffuser, exhaust blown diffuser, etc. saw their way out of the sport due to the FIA's intervention to stop Red Bull's bull-run! And this isn't true for Red Bull alone, Ferrari, Williams and other teams have been subjected to the FIA's unfair policing in the past too! (Read: Mercedes Is The New Red Bull)
Would it be fair if the FIA intervened to 'correct' the current disparity in the sport? For me, the answer isn't an entirely easy one. Mercedes seemed like the only team in Formula1 spec in the opening round of this season, so penalizing them for playing to the regulations would be unfair. But I guess what you and I think don't matter, because Bernie Ecclestone certainly thinks that the Mercedes advantage should be surrendered and that too via a fairly stupid solution. But that's Bernie! (Read: Blame It Bernie?)
But Red Bull Racing's departure may not be a big loss for the sport if Audi and Renault (for Toro Rosso) replace them (as rumoured). The sport could do better with more manufacturers on the grid (Read: F1 Needs More Car Manufacturers), but I believe that the inconsistency in regulations and Honda's inability to cope up with the current hybrid regulations despite being at it for more than a year could be a deterrent for new entrants. But if you're still interested, here's more – Your Chance To Own An F1 Team.
Lastly, we pick the 'Rookie of the Race' from Australia while hoping that when Formula1 returns for the 2015 Malaysian Grand Prix, we won't have a truncated grid yet again. Tune in to the latest episode of the Inside Line F1 Podcast even if you tuned off the Formula1 broadcast for the opening round! We promise you more than a few laughs!
PS: Our previous episodes 'Oh No! Alonso!' and 'Helmet Ban(ter)' received some good comments and listens, super thank you to all our listeners!
The Inside Line F1 Podcast is now available on various platforms and I would welcome you to choose your platform to listen to the humour that we add to the otherwise serious and complex sport of Formula1. And while our podcast frequency is weekly, come 'like' the Inside Line F1 Podcast on Facebook and on Google+ for far frequent humorous updates from the world of Formula1.
If you are an Apple user, you can subscribe to the Inside Line F1 Podcast on the iTunes Podcast Store or via our RSS feed (for Android/Windows/Blackberry users). The Inside Line F1 Podcast is also available on TuneIn Radio.
The Inside Line Formula1 Podcast is produced and hosted by Rishi Kapoor and Kunal Shah. Follow us on Twitter and on our Soundcloud, DailyMotion, Spreaker, MixCloud and YouTube channels.