Going strictly by the form factor from the 2015 Australian Grand Prix, it seems that the 2015 ICC Cricket World Cup finals will be the toughest competition for Mercedes this Sunday. And while Mercedes may be up to the challenge, I certainly am not. I really hope that Star Sports beams the 2015 Malaysian Grand Prix without much hullaballoo. And to add to the merry of the Motorsport fan, there's the MotoGP race in Qatar too! (Read: Ditched By Star Sports, Formula1 Fans Will Thank TATA)
(If you're a Cricket fan and have clicked on this link because of the interesting title, you are welcome to listen to the first few mins of our podcast where we tell you why and how Formula1 scores over Cricket!)
Am I looking forward to the race after a boring race in Melbourne? The answer would be a straight yes. I am keen to see how many cars start the race and how many finish it. I am also keen to see if Formula1 can plummet to new levels of boring fans all over, or will Pirelli's indication the race will be a two-stopper offer much entertainment? If nothing does, I am told that the rain might just. I do find it strange that despite the fastest cars and drivers on the grid, we are looking at external factors to make wheel-to-wheel racing interesting! Sigh! (Read: Formula One or Formula Rookie?)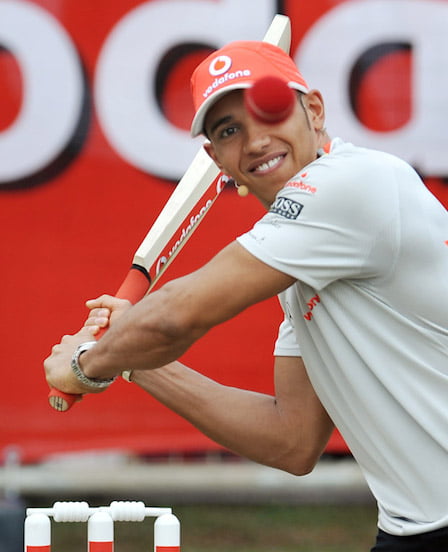 What surprises me that the only other team that seems to be thinking similarly (or sort of) is Red Bull Racing (Read: Thank You Red Bull Racing). And what is even more surprising is that they aren't finding much support from the Paddock yet. Rishi and I have turned old (and will turn older) discussing the shortcomings of the sport, the changes it needs and it seems that finally after years of screaming out loud on the Inside Line F1 Podcast, the Williams F1 Team has heard our cry. (Read: Formula1 Puts Fans First)
Will Fernando Alonso be the one crying this weekend too? The former twin World Champion has worked hard in the last month to regain fitness and start his 2015 campaign in Malaysia, but the best he could be fighting for would be for the back row on the grid. Is Mclaren still out looking for a title sponsor, I wonder! (Read: Gillette Mclaren Honda) And to add salt to his wounds, Ferrari seems to be in top shape to challenge for the podium. But will Raikkonen get the better of Sebastian this time around? (Read: Ferrari vs. Mercedes, Really?)
The Hamilton vs. Rosberg battle seems boring for the moment and the way it is, could Hamilton go ahead and claim victories at the all the races this season? Can he create a world record that we hoped Michael Schumacher or Sebastian Vettel would? As boring as it sounds, this could be a reality – Someone Please Fight Back! (Read: Drive It Like You Stole It)
And in this super dominant and successful phase for Mercedes, Rishi and I pay tribute to Ross Brawn, the brains behind this team and car, he deserves much of the credit. And we wonder, had Mercedes persisted with a certain Michael Schumacher, would he have been on his way to winning his 9th World Championship? Whoops!  (Read: If Schumacher Turned TV Commentator)
After winning the opening banter in Melbourne, Rosberg vs. Vettel could pick up interest if Vettel does take his notebook (what's that?) and end up attending the debrief with the Mercedes engineers on Friday. Cheeky of Rosberg to invite, will Vettel get cheekier? (Read: Nico Rosberg Debuts On The Inside Line F1 Podcast)
Felipe Nasr and Sauber believe that his performance in Melbourne was good enough for him to skip practice in Sepang as they announced Ferrari backed Marciello (pay-test-development-reserve driver!) to take his place in FP1!
Our LOL moment this week was offered by former Ferrari driver Rubens Barrichello, whereas we are deeply saddened by the loss of the German Grand Prix from the calendar. I wonder what Formula1 fans need to do to have more than 19 races on the calendar. But for now, tune in to the latest episode of the Inside Line F1 Podcast.
The Inside Line F1 Podcast is now available on various platforms and I would welcome you to choose your platform to listen to the humour that we add to the otherwise serious and complex sport of Formula1. And while our podcast frequency is weekly, come 'like' the Inside Line F1 Podcast on Facebook and on Google+ for far frequent humorous updates from the world of Formula1.
If you are an Apple user, you can subscribe to the Inside Line F1 Podcast on the iTunes Podcast Store or via our RSS feed (for Android/Windows/Blackberry users). The Inside Line F1 Podcast is also available on TuneIn Radio.
The Inside Line Formula1 Podcast is produced and hosted by Rishi Kapoor and Kunal Shah. Follow us on Twitter and on our Soundcloud, DailyMotion, Spreaker, MixCloud and YouTube channels.
My blog made it to top 25 Formula1 blogs to read, thank you for your reads, likes, shares and listens! Keep Racing!