On the Inside Line F1 Podcast, Rishi and I have always celebrated good talent in Formula1 and this includes the 'Crash'analdo and 'Crash'jeans of the world (i.e. when they don't crash or crash consistently!)! And this time, we are celebrating, along with our partners Puma, Nico Rosberg's multiple podium finishes in India and Abu Dhabi.
Rosberg's podium worthy drives (literally speaking!) have helped Mercedes AMG Petronas beat Ferrari to second spot in the Constructors' Championship and if form factor is maintained, this could well be the German team's best finish in Formula1 since their re-entry in 2010. And on that note, could this be 'The Last Formula1 Season For Ross Brawn'?
As a part of our celebrations, we are running a contest for witty photo captions for the next few weeks and here's your chance to win exclusive Mercedes AMG Petronas merchandise, courtesy Puma. And this is where I remind my readers and listeners to tune in to the next episode of the Inside Line F1 Podcast where we actually lined up on the inside of Nico Rosberg and asked him a few interesting questions.
For the 'Win Mercedes AMG Petronas merchandise' contest, it is time you add a caption for each image in the comments section below and given that this medium is about adding humour to Formula1, we would like you guys to stick to the brief! And final decision would be by Rishi and myself, so while we appreciate your participation, let us not go fighting for top honours the way Massa and Hamilton did in 2008! Keep racing!
Photo 1: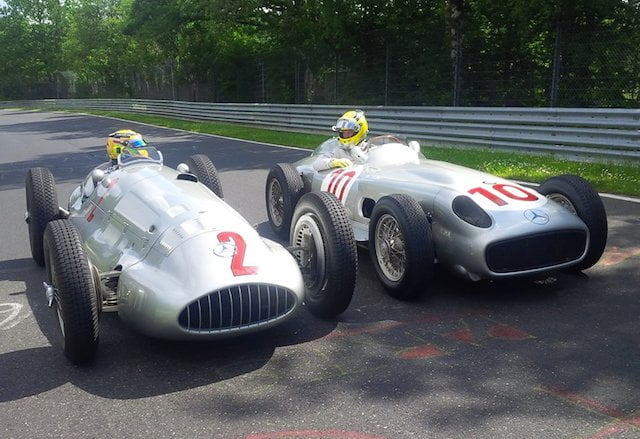 Photo 2: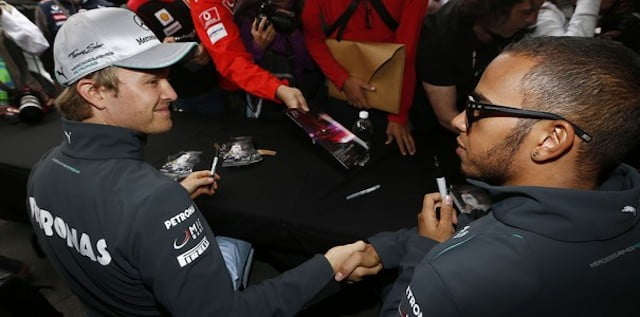 Contest rules:
Multiple entries allowed per reader. Please fill your full name, email address and city of residence in the post. Incomplete posts will not be considered for final prize. 
Please use 'Photo 1′ and 'Photo 2′ in the comments section while filling your captions. 
The decision by the Inside Line F1 Podcast is final and biding. Contest promoted by the Inside Line F1 Podcast, Kunalsf1blog and Puma.