Uncategorized
Is MotoGP Really Better Than F1?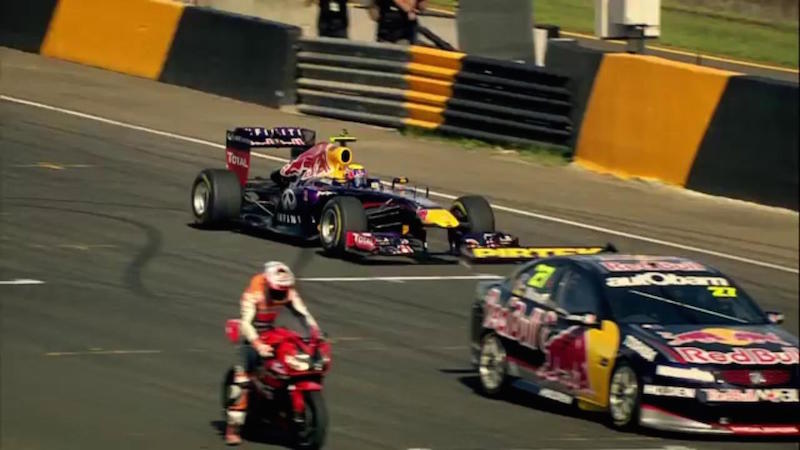 Is MotoGP really better than F1? Mithila Mehta and Kunal Shah wonder and try to decode why Niki Lauda thinks so. They also look forward to this weekend's Belgian Grand Prix and understand how and why are drivers lining up to race for the Haas F1 Team in 2016. Lastly, will F1 lose Fernando Alonso to another series? Tune in! (Season 2015; Episode 27)
Topics to look forward to:
Why is the Strategy Group meeting on a Tuesday? Ever wondered? We tell you why!
Will F1 lose Alonso to another racing series?
Ferrari vs. Mercedes – will that be the future of F1 w.r.t engines?
Despite our wishes, we tell you why Kimi Raikkonen might stay in Ferrari in 2016
We tell Wolff why Bottas should leave Williams!
Red Bull Racing – Mercedes seems like a possibility sooner or later. Will they get equal engines though?
If not, why would Mercedes not treat them equally?
Pirelli's F1 budget is close to that of a mid-field team. Why do they not run a team then?
FIA finally does some policing – thank you for saving two teams from the ruins!
We try and name the 10 drivers that are reportedly talking to Haas F1 Team for 2016
Yes, finally we tell you why MotoGP is better than F1!
On to Spa, we make our predictions. This is despite the new start procedures put in place to make the sport unpredictable
The Inside Line F1 Podcast is hosted by Mithila Mehta and Kunal Shah. This Formula1 podcast offers a unique humourous view on the sport. Follow us on Facebook and on Google+.
Follow us on Twitter: Mithila Mehta and Kunal Shah
Image courtesy (Google Images)
Subscribe on:
iTunes Store, RSS for Google, Android, Blackberry or Windows phones (You will need a Podcast player!), TuneIn Radio, MixCloud, Spreaker and DailyMotion.
Read the latest posts on Kunal's F1 Blog:
Hear our ever popular episodes from the previous weeks –
1. Ban The Grid Girls
2. Why No One Wanted Pole
3. We're Not Amateurs
4. Mercedes Should Reconsider Nico Rosberg For 2016
5. Formula One And Alcohol
6. Strategy of Errors
7. Sorry Seems To Be The Hardest Word
8. Formula1 Is Cruel
9. Give Everyone Mercedes Engines
10. Did Bernie Call Mercedes…?
11. Max Worst-happened
12. David Coulthard Debuts On The Inside Line F1 Podcast
13. Vettel vs. Hamilton For The Championship?
14. Game On, Ferrari
15. Mercedes vs. Cricket
16. Helmet Ban(ter)
17. Formula One Is Funny
18. 2015 Inside Line F1 Podcast Awards
19. Gillette Mclaren Honda
20. Blame It On Bernie?
21. Bernie, I Shrunk The Grid
22. Forza Jules
23. Marquez Does A Vettel
24. Living The Dream
25. Is Formula1 Insecure?
26. Michael's 92nd Victory
27. Formula1 Puts Fans First
28. Against Mid-Season Rule Changes
29. Racing First, Engineering Later
30. Will F1 Survive Without Bernie
Loading...