RJ Rishi Kapoor dons a bikini in this podcast, while I refuse to let go of my racing overalls and helmet. Here we go speaking about the 2012 Monaco Grand Prix.
Pirelli's super-soft and soft tyres. Will we actually see any driver attempt a one-stopper?
If the race is down to conserving tyres, we go about picking our favourites!
We make a list of non-winners of 2012 and who are capable of winning, trust me, this is a long list and there are too many who can win in Monaco.
We also discuss a possible list of repeat winners for 2012 – see if your list of names matches ours
Schumacher, can he finally come to the core? Win his 6th Monaco GP race? And his replacements and Rishi has an insight on his contract (much like an exclusive)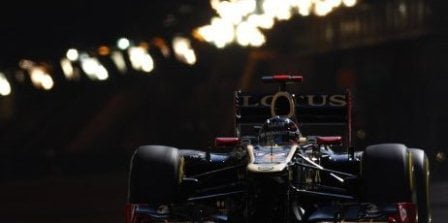 And talking of replacements, we count the number of drivers in contention for Massa's seat in 2013 or earlier. And I discuss one very interesting driver, one who doesn't have a drive this season, but finished in the top 10 last year
Rishi tries to bring up something about Caterham and Kovalainen…
And we rally in support of Narain Karthikeyan, he needs to up his stakes and of course speed!
All teams are saying 'we will perform better in Monaco', we try and decipher what they mean
Click to listen to our 2012 Formula1 Podcast
And yet again, we're making no predictions for Race Day, however, if you have any, please feel free to log them in the comments section below!
If you're an Indian Formula1 fan, do read 2012 Indian Grand Prix Tickets Go On Sale and go buy your ticket for the Indian Grand Prix!