The 2012 Singapore Grand Prix did get slightly boring and RJ Rishi Kapoor and I were worried what we would bring to you in our post-Singapore podcast. However, courtesy Karthikeyan and Schumacher, we have enough dope to now talk about and of course disagree about!
The big highlight of the weekend has to be Paul Di Resta's drive and Marussia's overtaking of Caterham in the Constructors' Championship. As for Hamilton, though I am not a fan, I do feel for him! A cruel way to bring someone's most dominant racing weekend to a premature end!
This is what our latest Formula1 podcast has to offer:
Singapore renews its deal with Formula One Management to host the Formula1 Grand Prix for another 5 years. Hear our thoughts!
Rishi hated Singapore. I loved it! Did you guys enjoy it?
And to the action on track. Like or dislike Hamilton, you would have felt for him. What is with Mclaren, one car wins, the other retires! (Hear my thoughts on cars being fast but fragile!)
Alonso vs Hamilton is now Alonso vs Vettel – this has been an ever changing equation.
Is the real Massa back? Whatta catch from that incident with Senna!
Schumacher's penalty – harsh or not. Was he caught sleeping at the restart? Hear why I think so
Hamilton to Mercedes, Schumacher to retire – most repeated question it has been in the Paddock
Sahara Force India – great drive by Paul Di Resta. Guess who he overtook in the Drivers' Championship?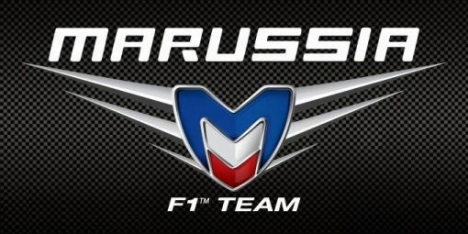 Celebrations for Marussia, finally! What does Caterham need to do it claim back 10th place?
Karthikeyan announced TATA tea's entry into Formula1 with HRT, had a brilliant qualifying session and then what the hell happened in the race? (Read: TATA Increases Investment In Karthikeyan, TATA Enters Formula1 With HRT)
And being typically himself, Rishi finds 'TATA Tea with HRT' rhyming!
Webber's post-race penalty. Justified? Rishi and I of course differ
Up next is Suzuka, yet another classic Formula1 circuit. The title battle only intensifies as the season enters its final leg in Asia and the Americas!
Indian fans should better start preparing themselves for F1 in India! The countdown to the 2012 Indian Grand Prix has already begun. Read 'Indian Grand Prix Tickets: Which Stand Is The Best'.
And since I always have view and like sharing it with my readers, read 'Has TATA Made The Wrong Decision With HRT?'