Yes, we are the Inside Line F1 Podcast, but Marc Marquez's performance in 2014 has been such that it merits a mention and more in the latest episode of our Formula1 podcast. I get so consumed by Formula1 as a sport that I am unable to follow MotoGP as much as I'd like to, especially in a season when there's one rider dominating the proceedings.
And that's the point. I wonder how many Formula1 fans (the tertiary ones and otherwise) felt that way when Vettel dominated the second half of the 2013 Formula1 season. On the contrary, TV figures dropped! I wonder why this trend.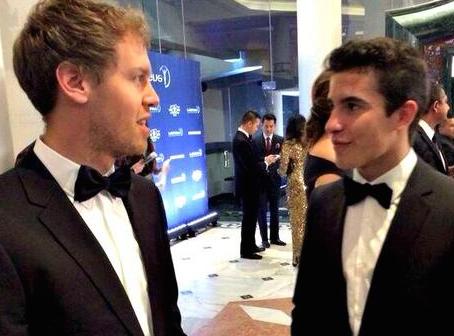 The other surprising trend is how teams have agreed and complied with each other to observe the 'August shutdown' period. If only they did the same for their commercials, rules and other key aspects, Formula1 could've possibly been a better sport over all. Yes, there's much scope for improvement, especially on the marketing side!
A BIG thank you to everyone for the good feedback on the 'Know Thy Racer' episode from last week in which we featured Sahara Force India's Academy driver Jehan Daruvala – 'Living The Dream'.
But before we proceed with the latest episode of the Inside Line F1 Podcast, we pay our condolences to Kevin Ward Jr. and his family. It is never good to lose a life on the race track, I mean this isn't why we go racing!
Highlights:
I return to work and the Inside Line F1 Podcast a week post-Spa, so miss me while I am away! And till then, Keep Racing!
The Inside Line F1 Podcast is now available on various platforms and I would welcome you to choose your platform to listen to the humour that we add to the otherwise serious and complex sport of Formula1. And while our podcast frequency is weekly, come 'like' the Inside Line F1 Podcast on Facebook and on Google+ for far frequent humorous updates from the world of Formula1.
If you are an Apple user, you can subscribe to the Inside Line F1 Podcast on the iTunes Podcast Store or via our RSS feed (for Android/Windows/Blackberry users).
The Inside Line Formula1 Podcast is produced and hosted by Rishi Kapoor and Kunal Shah. Follow us on Twitter and on our Soundcloud, Spreaker, MixCloud and YouTube channels.