Pre-race, I read data from the last ten Spanish GPs and it revealed that the race was either won by the pole sitter (9 times) or by the driver starting from the front row (once). Then when I remembered that the pole sitter for the 2012 Spanish Grand Prix was Pastor Maldonado and hence the favourite (by history), however, I was convinced that this historic stat wouldn't repeat in this year's GP. (Read the 2012 Spanish Grand Prix Qualifying Report)
I was also convinced that Ferrari's Alonso and the Lotus drivers would be the drivers to beat in today's race and that prediction wasn't too far off I would say. However, I am still in complete disbelief that Pastor Maldonado won the 2012 Spanish GP in his WilliamsF1 car!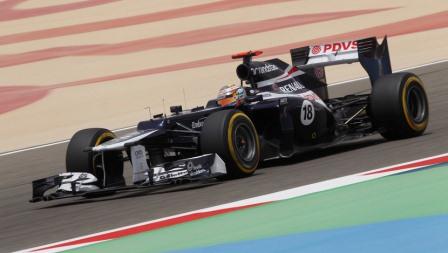 Here my thoughts from the 2012 Spanish GP:
–          I was one of the vocal critics when Pastor Maldonado came to the Formula1 scene with his big paying sponsors. I was of the opinion that it was the money more than the talent that saw the Venezuelan claim his seat in the WilliamsF1 team. My reaction to Maldonado's appointment was probably more severe because he replaced the quick German driver, Nico Hulkenberg.
–          However, I was proved wrong today. Maldonado drove a brilliant race under tremendous pressure to claim his maiden F1 win. He was fair in his racing and successfully managed to keep a charging Alonso at bay in the closing stages of the race! Congratulations!
–          There were pre-race jokes about Maldonado being unable to handle the pressure, especially after he went off on the last lap of the 2012 Australian GP while chasing Alonso. However, I am sure these critics (including me!) are now silenced!
–          The race was all about tyre strategy as I had predicted in the qualifying report and the preferred tyre choice for most teams was the harder compound.
–          Vettel and Massa were the only drivers who made four visits to the pits and this includes their drive through penalty. Amongst the top 10 drivers, Hamilton was the only driver on a two-stop strategy which saw him finish P8 after starting from P24 and last. He finished ahead of his team-mate Button who struggled for grip all weekend.
–          Interestingly, Mclaren had yet another pit-stop gaffe and that too with their left rear tyre during Hamilton's second stop. I wonder when Mclaren's pit-stop troubles will end!
–          Schumacher's bad luck continued as he rammed into Senna's rear under-braking of Turn1. Post-race, he was awarded a five place grid penalty for the 2012 Monaco Grand Prix for this collision. However, I am of the opinion that Schumacher alone wasn't to blame for this clash. From the TV replays that I have seen, Senna made two moves under-braking and also braked early for the turn. Schumacher now has 3 DNFs from 5 races this season!
–          Pre-race, I had expected the Red Bull Racing drivers to charge up the field. However, issues with the front wing meant that both drivers had to pit for new nose cones and they ultimately ended the race 6th (Vettel) and 11th (Webber). I am curious to know about the issue they encountered with their front wing.
–          While Raikkonen and Grosjean finished 3rd and 4th in the race and scored valuable championship points, I was disappointed with Lotus' conservative attitude. I believe that they could have pitted Raikkonen earlier in his last stint and given him enough laps to chase down Alonso. Lotus was one of my favourites for victory in Spain, but I guess they will need to wait longer to taste victory.
–          While Williams and Sauber scored big points in the race, Sahara Force India managed to score one point after Hulkenberg finished 10th and Toro Rosso went pointless from Spain. The mid-field battle is only going to get more interesting as the season progresses! Hulkenberg drove well to fend off multiple challenges from Webber in their fight for tenth place in the closing stages of the race.
–          Massa was the biggest disappointment for Ferrari fans after he finished P15 and ahead only of the new comer teams! Not the best of seasons for Massa who I expect to be replaced soon by Ferrari.
–          From the bottom teams, both Caterham cars managed to finish the race (in P16 and P17), whereas both Marussia and HRT had one retirement each. (Read post: Caterham And Their Challenges For The 2012 Season)
–          And for all Indian Formula1 fans, Karthikeyan's weekend went from bad to worse after he had to retire from the race after a problem developed with his wheel nut following his pit-stop. I keep asking often and bring back the question once again: Has TATA Made The Wrong Decision With HRT?
The 2012 Formula1 season has been most entertaining and exciting on-track and I hope this reflects in the sport's global TV viewership. We have already seen two drivers score their maiden wins in the first five races this season and I do bet that Hamilton, Raikkonen, Grosjean and Schumacher will win races later this season. However, the big question for now is: which driver will be the first to win two races this season? My money is on Vettel, Alonso and Button! Now over to Monaco…