Our first Formula1 podcast for the 2013 Formula1 season also happens to be our first in the New Year! After our little winter break, Rishi Kapoor and I met, scribbled notes, mumbled some Formula1 lingo and then recorded. Here's a quick look at what you get to hear from us this time on the 'Inside Line':
Car launches, new drivers (some with funny names!) and new driver helmets. Here's how we see them!
The cars look the same as the ones raced in the 2012 Formula1 season. We try and explain why!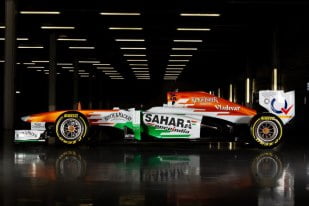 But, will they performance levels stay the same? (or as we see it, will Red Bull be any slower?)
Pirelli tyres are the only major change from last season. Will we be relying on them yet again to make our races entertaining? And they are the BIG reason why the first test is crucial!
Drivers complain about lack of track time and here's Alonso skipping the first test! Should the 'Alonso fan' be worried?
Too early to talk, but we try and predict what the pecking order could look like this season.
And talking of entertainment, Rishi's friends on the grid are certainly bankable! (No prizes for guessing who they are!)
Rishi and I would like to wish you a 'Happy New Formula1 Season'. May the best driver win!
And for those who missed our very popular 2012 Formula1 Podcast Awards, come hear it now!