A three week gap between the 2013 Malaysian Grand Prix and the 2013 Chinese Grand Prix meant that Formula1 fans world over missed the on-track action. However, Rishi and I stuck to our promise and here is our weekly Formula1 podcast.
Well, we discussed a few options for the name of this F1 podcast, however, we realized that Kimi Raikkonen is more famous than Mark Webber even after the multiple controversies that surrounded Webber, Vettel and Red Bull Racing last GP. And talking about the last GP, a BIG (and we mean BBIIGG) thank you to all for making 'Multi21, Team Orders and PR Talk' one of our most subscribed to podcasts across all our platforms.
Here's what is in store for you in this podcast: (YouTube channel: http://youtu.be/2bzA7TzJBn0)
V6 = DJ Tiesto! (No, this isn't some weird logic!)
Overdose on multi21, team orders and Webber; did you suffer from one too?
Mark Webber was wearing wool in the heat and humidity of Malaysia. Rishi explains!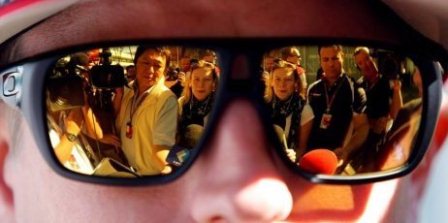 We discuss Webber's race options for the 2014 Formula1 Season. A few obvious and interesting ones.
And when Webber moves, who will replace him? Hear our options.
Will Ferrari lose one more driver from their Driver Academy to a rival team? We think so…
If you were Mark Webber, what would you do? Which team would you choose to go to? And of course, if you were Red Bull Racing, who would you choose to replace him with? Share your views with us.
And of course, next week, we will have our 2013 Chinese Grand Prix preview podcast. Till then, Keep Racing!
Our earlier podcast 'If Schumacher Turns TV Commentator' received some rave reviews. If you've not heard it already, go ahead and do so.
For those keen to read, here's the latest on Narain Karthikeyan and Karun Chandhok:
And my favourite post on Newey and Brawn: 'Will We See Adrian Newey vs Ross Brawn Finally?'
The Inside Line Formula1 Podcast is produced by Rishi Kapoor and Kunal Shah. Follow us on Twitter and on our Soundcloud and YouTube channels.