After a few weeks of missing our Formula1 podcast schedules, Rishi and I are back this week with the latest episode of the Inside Line F1 Podcast. The Formula1 circus heads to Circuit Gilles de Villeneuve in Montreal, Canada which in the past has offered brilliant racing (and crashes!) and is also one of the reasons why we are where we are today with our 'tyre saga'.
Most eyes in Canada will be on the Mercedes team who sprung a shock win in the 2013 Monaco Grand Prix a fortnight ago. Whether their alleged 'secret' tyre test with Pirelli helped them or whether they still suffer from tyre issues will probably be answered in the 2013 Canadian Grand Prix.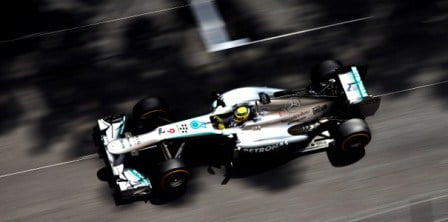 Here's a quick snapshot of this week's podcast:
Montreal is to blame for our current tyre situation and we tell you why!
Circuit Gilles de Villeneuve, a superfast circuit with a fantastic history for the sport. We share a few snippets.
Given the circuit layout, could we have explored racing here minus DRS?
'Wall of Champions', who has 'tested' the wall yet, who we think will test it this weekend.
Tyres, did Mercedes actually gain? Or will they go backwards in the race this weekend?
Which driver do you think 'Crash'-gean will target this weekend?
Red Bull Racing haven't won here, Mclaren have dominated 4 out of 5 GPs here, who is your pick for victory this Sunday?
The Massa rumours are back, there's a new name doing the rounds!
Vettel said he 'could' leave Formula1 in 5 years, which means that 'Baby Schumi' needs to win the next 5 World Championships to beat Michael Schumacher's record! Phew!
Hankook have shunned Formula1, is Pirelli our only bet for 2014 Formula1 Season? (Read: Pirelli Should Not Renew Their Formula1 Contract For 2014; An Indian Tyre Manufacturer To Replace Pirelli In 2014)
We record the Inside Line F1 Podcasts on the Monday after which we work on our race predictions for the weekend. And you've to admit, the 2013 Formula1 Season hasn't been the easiest to make accurate predictions. But like always, we would love to hear your predictions for the 2013 Canadian Grand Prix.
If you are an Apple user, you can subscribe to the Inside Line F1 Podcast on the iTunes Podcast Store or via our RSS feed (for Android / Windows users).
The Inside Line Formula1 Podcast is produced by Rishi Kapoor and Kunal Shah. Follow us on Twitter and on our Soundcloud and YouTube channels.