Could Vettel's baby girl and Raikkonen's baby boy become a couple a few decades from now? Pardon me, but that was one of the first few thoughts that came to my mind as I was preparing for the latest episode of the Inside Line F1 Podcast with Rishi Kapoor.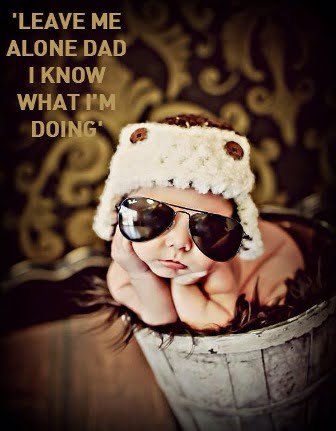 The other thought that crossed my mind was – if Force India has similar livery to that of Mclaren's, what livery will Mclaren don in the 2015 Formula1 Season? Reports say that they will launch and use a 'black' liveried car for now, which makes us wonder if 'delays' are a Mclaren thing off-late! Oh, you can't blame us. And of course, why is Ferrari trying to name their car after Force India? (Read: Gillette Mclaren Honda and Thank You Mclaren)
Is Christian Horner playing mind games with Sebastian Vettel and Ferrari as they embark on a new journey together? Or did Vettel genuinely contemplate leaving Formula1? Does the sport need Sebastian Vettel? What Horner also did was confirm our belief from the 2014 Formula1 Season that Vettel wasn't enjoying the new formula of Formula1 and took way too long to come to terms with it. (Read: Vettel Wins An Award On The Inside Line F1 Podcast Awards)
Lastly, Renault has undergone a restructure of their organization in the hope to improve their engine performance this season. On the Inside Line F1 Podcast, we wonder if Renault should've chosen 'rebadge' over restructure! (Read: Chequered Flag For 2014)
And while you tune in to our latest episode, could Newey's next victory be the America's Cup in 2017? Let's wait and watch!
The Inside Line F1 Podcast is now available on various platforms and I would welcome you to choose your platform to listen to the humour that we add to the otherwise serious and complex sport of Formula1. And while our podcast frequency is weekly, come 'like' the Inside Line F1 Podcast on Facebook and on Google+ for far frequent humorous updates from the world of Formula1.
If you are an Apple user, you can subscribe to the Inside Line F1 Podcast on the iTunes Podcast Store or via our RSS feed (for Android/Windows/Blackberry users).
The Inside Line Formula1 Podcast is produced and hosted by Rishi Kapoor and Kunal Shah. Follow us on Twitter and on our Soundcloud, DailyMotion, Spreaker, MixCloud and YouTube channels.