Mclaren is in trouble. On track, and off it! Or so we think! After failing to compete at the front end of the grid in the 2014 Formula1 Season, the team from Woking will start the 2015 Formula1 Season minus a 'title sponsor' (yes, their second season minus some really big bucks!). And while the team and fans (Alonso too!) hope that the Honda partnership will bring success, immediate or otherwise, Rishi and I offer help to solve their off-track issues – that of signing up a title sponsor! (But that doesn't stop me from saying 'Thank you Mclaren')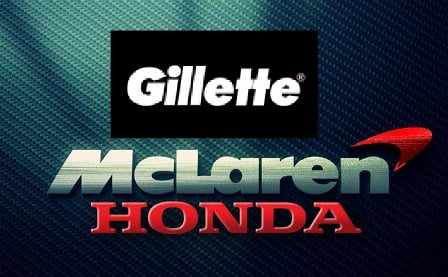 After a super successful episode of our 2015 Inside Line F1 Podcast Awards, Rishi and I met earlier in the week to record our latest episode – Gillette Mclaren Honda. Apart from Mclaren's obvious sponsorship opportunity with Gillette, we talk about the FIA Super License System and how it is a step in the right direction but in the need of much evolution in the months to come. And we also throw some light on how some series and their importance in the 'ladder to F1' has almost been eliminated via this new system.
Lastly, Formula1 fans narrowly missed the exciting pairing of Alonso and Hulkenberg at Ferrari after Kimi Raikkonen poked his ice creamy nose and took away The Hulk's scarlet opportunity. And this time, thanks to Honda, did we miss yet another Alonso-Hulkenberg pairing with Porsche? Oh these automobile brands, they do know how to spoil some fun, on track and off it! (Read: The Ferrari, Alonso, Raikkonen and Hulkenberg Puzzle)
PS: Our partner #F1Extra is now #MSportExtra, go follow!
The Inside Line F1 Podcast is now available on various platforms and I would welcome you to choose your platform to listen to the humour that we add to the otherwise serious and complex sport of Formula1. And while our podcast frequency is weekly, come 'like' the Inside Line F1 Podcast on Facebook and on Google+ for far frequent humorous updates from the world of Formula1.
If you are an Apple user, you can subscribe to the Inside Line F1 Podcast on the iTunes Podcast Store or via our RSS feed (for Android/Windows/Blackberry users).
The Inside Line Formula1 Podcast is produced and hosted by Rishi Kapoor and Kunal Shah. Follow us on Twitter and on our Soundcloud, DailyMotion, Spreaker, MixCloud and YouTube channels.