After a not so successful test in Jerez where Formula1 cars lapped the circuit at GP2 speeds, the sport now heads to Bahrain for the second pre-season test of the 2014 Formula1 Season. I would be surprised if fans disagreed with my view that the Bahrain test is probably more awaited than any of the previous Bahrain GPs!
In this week's episode of the Inside Line F1 Podcast, we try and simplify the 'brake by wire' system, a term that you will hear and over-hear in the build up to and during the entire season. And of course, we talk about Formula1's succession plan or the lack of it in the wake of Mr. E's trial in a court of law.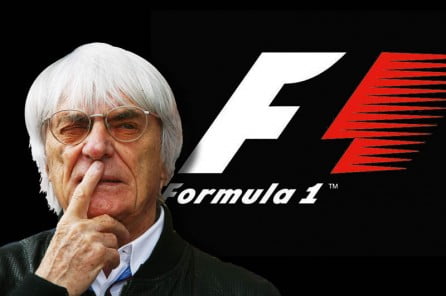 And before I share what's in store in this week's episode, a BIG thank you to all for making our 2014 Inside Line F1 Podcast Awards a massive success!
Are the 2014 technical regulations the toughest yet for the engineers? And the rule changes might not be done just yet as we hear that qualifying format changes are around the corner! (Read: Fed Up Of Rule Changes In Formula1)
'Brake by Wire', has F1 explored this technology a little too late in its lifecycle?
How safe is the 'brake by wire' system?
Apart from the technical talk, the uber cool Bat-mobile was launched a few days ago. Is everything okay with the Lotus F1 Team?
Bernie Ecclestone, he is in trouble, but does that mean that the sport is too?
Who should be his successor? And of course, what should his immediate focus be?
Here's how you can own a Formula1 team!
I have rambled and scribbled in the past on how Mr. E needs to focus as much on Formula1 marketing as he does on the finances as Formula1 enters newer territories. And of course his reluctance (as I see it!) to embrace new age media to reach out to and offer different versions of Formula1 content to the younger audiences.
And while you tune in to the latest episode, our thoughts go out to Michael and his family yet again; Come Back, Michael!
The Inside Line F1 Podcast is now available on various platforms and I would urge you to choose your platform to listen to the humour that we add to the otherwise serious and complex sport of Formula1. And while our podcast frequency is weekly, come 'like' the Inside Line F1 Podcast page on Facebook for far frequent updates on the humour in the world of Formula1.
If you are an Apple user, you can subscribe to the Inside Line F1 Podcast on the iTunes Podcast Store or via our RSS feed (for Android/Windows/Blackberry users).
The Inside Line Formula1 Podcast is produced and hosted by Rishi Kapoor and Kunal Shah. Follow us on Twitter and on our Soundcloud, Spreaker, MixCloud and YouTube channels.